It is common for adults and children to dislike or avoid going to the dentist, but since regular dental check ups and emergency dental services are important, Dallas Laser Dentistry offers sedation dentistry to help patients overcome their anxiety and fears. Dallas Laser Dentistry has an in-house licensed anesthesiologist that works with dentists Dr. Mary Swift and Dr. Alana Reifer to safely sedate patients using local anesthesia, nitrous oxide, IV sedation, oral sedation, and conscious sedation. Sedation dentistry is available for all dental procedures from routine cleanings to more invasive oral surgery.
Reviews
"Everything went as planned. Started promptly. Procedures were explained as they were implemented."
- D.M. /
Demandforce /
Nov 10, 2015
"Let me start by saying that I typically hate going to the dentist. But I love this place! Dr Reifer is amazing! She is super nice and funny and will put you at ease. I've had a few dental emergencies and they have been able to squeeze me in at the last minute. All of the staff are incredibly nice and helpful. I also decided to get my teeth whitened using the method of building a mold of my teeth so I can do it at home. I've already seen great results. Do yourself a favor and switch to this dentist (specifically if you can see Dr Reifer) ASAP!"
- C.S. /
Yelp /
Mar 15, 2020
"I grew up despising the dentist, but in the past year I've been seeing Dr. Reifer I've had a complete perspective shift. I highly recommend whether for routine dental hygiene or if you have extensive needs. Even the doctors she refers out to are great!"
- K.C. /
Yelp /
Feb 27, 2020
"Hands-down the best dental experience I've ever had!"
- B.M. /
Google /
Feb 20, 2020
"I had a great visit. Staff was incredibly friendly and thorough. Will absolutely be returning."
- T.M. /
Google /
Feb 09, 2020
Previous
Next
Sedation dentistry can help a variety of patients including those with a low pain threshold, trouble sitting still, dental anxiety, sensitive teeth, a strong gag reflex, or anyone having large amounts of dental work performed at once. Dallas Laser Dentistry provides several levels of sedation from mild conscious sedation to unconscious sedation and your dentist will speak to you about your best options.
Local Anesthesia

A local anesthetic is a numbing cream that is meant to relieve pain during the patient's procedure or before another type of sedation.

Nitrous Oxide

Also known as laughing gas, nitrous oxide is a minimal sedation that is inhaled through the nose. The dentist will adjust the amount of gas that is given until the patient is relaxed enough for their procedure. Since it wears off quickly, patients are usually able to drive themselves home after nitrous oxide sedation

IV Sedation

With IV sedation, the patient is put into moderate sedation quickly since the drug is put directly into the patient's vein

Oral Sedation

Oral sedation is accomplished with a pill that is swallowed by the patient for minimal to moderate sedation, depending on the dose that is given. Some patients may fall asleep during the procedure, but are easily woken when it is over.

Conscious Sedation

With conscious sedation, the patient is awake but kept relaxed through mild to moderate sedation techniques.

Unconscious Sedation

Unconscious sedation uses stronger sedation methods to safely put the patient in a sleep-like unconscious state.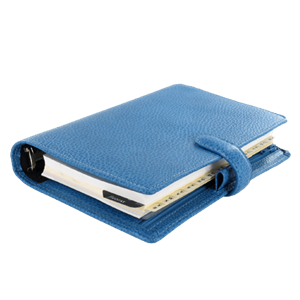 For the safety of their patients, Dallas Laser Dentistry has a fully trained and licensed dental anesthesiologist to perform all sedation techniques. The anesthesiologist will continuously monitor the patient while they are sedated and adjust their levels of sedation as needed for the patient's safety and comfort.
The sedation technique and level of sedation for the patient will be determined by the amount of dental work being done and the amount of anxiety the patient has about the procedure. Dr. Swift, Dr. Alana Reifer, and the dental anesthesiologist will discuss options with the patient and chose the safest and most appropriate level and technique of sedation.
It's estimated that about 75% of adults experience some degree of anxiety about going to the dentist, which makes them more likely to avoid regular dental exams and cleanings. About 5 – 10 % of adults have a dental phobia that prevents them from going to the dentist regularly or even in an emergency. Dental anxiety and fear are often based on a past experience at the dentist, so Dallas Laser Dentistry strives to make every patient feel comfortable and safe during their visit.