Patients may consider partial or full removable dentures to replace any missing teeth and help them eat, speak, and look better. Full or complete dentures replace all of the teeth and connective gum tissue on the upper and/or lower jaw. Partial dentures, also called a removable bridge, can be used to replace gaps in the natural teeth. Removable dentures at Dallas Laser Dentistry are made with advanced techniques by Dr. Mary Swift and Dr. Alana Reifer for a comfortable fit and to match the shade and color of the natural teeth in partial dentures. At Dallas Laser Dentistry, all restorative dentistry, like removal dentures, are made to suit the patient's face and look natural, but dazzling.
Removable Dentures/Partials Reviews
"Dr Myers repaired my broken lower plate and as usual his work is a piece of art. Thanks for allowing me to eat again."
- V.D. /
Demandforce /
Oct 07, 2015
"Terrel Myers is without doubt one of the best dentists - anywhere! He is friendly and compassionate but most of all he is extremely knowledgeable and experienced as a dentist. He doesn't automatically take the easiest (sometimes more convenient and expensive route) that others tend to do (in my experience elsewhere) but instead - if at all possible, will give you suggestions and options on remedying a problem. This guy knows what he's doing and does it well. I highly recommend him for anything from the simplest problem to the most complex."
- R.H. /
Demandforce /
Jul 19, 2016
Previous
Next
Removable dentures may be used in patients who are waiting for their permanent dental implants to be made or patients who choose removable dentures over dental implants. Removable dentures can replace as many missing teeth as needed, from all to just a few. Removal dentures tend to cost less, but they look less natural than dental implants and require special cleaning. Dr. Swift or Dr. Alana Reifer will discuss your options and help you make your best choice.
Getting dentures can take several appointments over the course of a few weeks. The dentist will take impressions of your jaw and take measurements to help create a try-on model. It may take several try-on models before the correct fit, shape, and color and perfected. Finally, the dentures will be made and fitted. Dr. Swift or Dr. Alana Reifer will make any minor adjustments to help the patient feel more comfortable with their new dentures.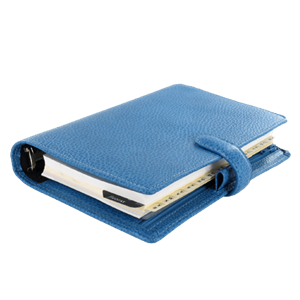 Most patients need a few weeks to get used to the feel and use of their new dentures. Until the muscles of the cheeks and tongue adjust to the new dentures and learn to keep them in place, they may feel a little loose. It will also take time before you are comfortable putting your dentures in place and removing them. Since the mouth increases the amount of saliva produced in reaction to the new dentures, patients should expect to have mild sores and irritations in their mouth.
While wearing removable dentures, patients should not chew gum or use toothpicks. In addition, patients need to be careful when eating food that is hot or hard, as well as anything with bones or shells. It may take a while to get used to chewing with dentures, so Dallas Laser Dentistry suggests patients start with softer foods that are cut into small pieces. Chewing slowly and using both sides of the mouth may also help some patients.
If needed, patients can get a full set of upper or lower dentures, but many patients get partial removable dentures and keep as many of their natural teeth as possible. Partial dentures can replace one or more teeth in the upper or lower set, allowing spaces for natural teeth. In other words, the teeth in partial dentures do not need to be next to each other.
Patients who are concerned about using removable dentures may consider an implant dentistry procedure instead. Dallas Laser Dentistry performs permanent implants for a single tooth, bridges, and dentures. Dental implants tend to look more natural and be lower maintenance than removable dentures.
Related Procedures