A crown or cap covers the part of the tooth that is above the gum line if the tooth is weak or the patient wants a better size and shape. In adults, a crown can also be used help a dental bridge stay in place, to protect a dental implant, or for a better appearance. In children, a crown may be used if they have a tooth that is highly decayed and it needs support for a filling or protection from further decay. Temporary crowns are often put in place while a permanent crown is made in a dental lab with better materials from impressions of the teeth for a better fit. At Dallas Laser Dentistry, Dr. Mary Swift and Dr. Alana Reifer often use dental crowns to help their patients have a healthy, beautiful smile.
Crowns Reviews
"Pain Free - It is always a good experience here! My visits are excellent and pain free even when repairing my broken tooth."
- C.P. /
Insiderpages /
Jun 24, 2013
"Everything went as planned. Started promptly. Procedures were explained as they were implemented."
- D.M. /
Demandforce /
Nov 10, 2015
"Got me in right on time. No pain at all for the two crowns. Dr. Swift took her time to explain everything to me and prepared me with medications in the event that one of the teeth needed a root canal. I've been going to Dr. Swift for years and even though her office is out of the way, I would recommend her to anyone."
- C.R. /
Demandforce /
Jan 19, 2016
"Amazing! My false tooth fell out and she was able to get me in the next day to fit me with a temporary one."
- A. /
Demandforce /
Feb 23, 2016
"Dr. Swift is one of the best. I recently had a tooth fracture and the experience with the staff was a pleasant experience. I highly recommend Dallas Laser Dentistry for any dental needs from cleaning to reconstruction."
- C.M. /
Demandforce /
Mar 08, 2016
Previous
Next
Dental crowns or caps can be used on almost any patient for a variety of reasons. Many patients require crowns to fix a dental problem, such as a weak tooth, to hold a large filling, or restore a broken tooth. Crowns may also be used to improve the appearance of the patient's smile by "capping" the natural teeth with crowns that give are better shaped and whiter.
The procedure for receiving a crown requires 2 office visits. On the first visit, the dentist will examine the tooth to check for further decay, in case a root canal or other treatment needs to be performed. After the exam, the tooth and gums will be numbed with local anesthesia so the mouth can be prepared for the new crown by filing down the tooth, as needed. In some cases, the dentist may need to build up the tooth with fillings so the crown fits snugly around the tooth. An impression will be made and sent to a dental lab where a permanent crown will be made. A temporary crown will be placed to protect the tooth while the permanent crown is being made. Once the permanent crown has been created and sent to Dallas Laser Dentistry, the patient will come in for their second appointment and have their crown placed. Dr. Swift or Dr. Alana Reifer will check the fit and color of the crown before numbing the tooth and cementing the crown in place.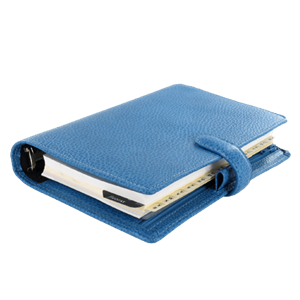 Dental insurance will pay to replace a crown after five years, so their expectation is that a typical crown will fail before then. The vast majority of the crowns we've created and placed are in place and functioning up to 20-30 years later for our loyal patients who see us regularly for ongoing preventive care, but we felt that providing a limited warranty made sense, particularly for those patients without dental insurance.
We provide a limited warranty on our fixed dental crowns and bridges for as long as we are in business, subject to the following conditions and exclusions:
You must remain a patient of the practice and maintain a schedule of regular (every 6 months) cleanings/bitewings so we can insure your underlying dental health.

For the first five years we'll repair/replace at our practice any fixed crown or bridge at no additional cost for either materials or labor, if there is a failure in the restoration.

Restoration failure due to abuse (e.g., chewing ice, removing bottle caps with your teeth, accident damage, etc.) is excluded.

Should a restoration need to be removed or be damaged repairing a dental problem related to the tooth on which it is placed (e.g., root canal under a crown, or decay of the teeth supporting a fixed bridge), the warranty does not apply.
After five years and for up to 10 years, the following terms apply:
If you have no dental insurance, we will repair/replace a failed restoration for only a $200 materials fee.

If you have dental insurance, we will file with the insurance company and assign the benefit to us, but you will have no co-pay or out-of-pocket expense for the replacement. If your insurance benefits have been maximized for that calendar year, a $200 materials fee will be charged.
Patients should be especially careful while they have temporary dental crowns. The dentist will go over a list of instructions before the patient leaves, but some tips include avoiding sticky or hard foods, try to use the side of your mouth that doesn't have a temporary crown, and to pull floss out of the sides of the crown instead of lifting up and out. A permanent crown can be treated like your natural teeth, including regular brushing, flossing, and dental check ups.
Modern crowns can be made from a variety of materials that can be color matched to your natural teeth. Crowns can be made from ceramic, porcelain, resin, or metals (usually gold and silver). For less visible teeth, patients may consider getting metal crowns with a porcelain overlay. Dr. Swift and Dr. Reifer will discuss all possible options and help you choose your best crown.
Related Procedures
Related Posts