When you lose a tooth it's very important to replace the missing tooth with something to maintain the space the lost tooth occupied. If you don't, you teeth will naturally start drifting to fill the space - both from the side and also from above or below (if you lose a tooth on your lower jaw, the tooth on your upper jaw above it will try to elongate and fill the hole). If that happens, your bite degrades, and your remaining teeth can start to wear down and break or crack because the chewing forces are hitting the remaining teeth incorrectly. Ironically, many folks chose not to replace or even save a tooth to save money, then end up over their lifetime having to spend twenty times that cost replacing/removing the remaining teeth as they are damaged by pressures created by the drifting process.
There are several ways to replace a missing tooth or a couple of teeth right next to each other - implant supported crowns, traditional fixed bridges, implant-supported bridges, removable partial dentures, and implant-supported removable partial dentures. Bridges replace one or two adjacent missing teeth to prevent tooth movement, improve your chewing, speaking, and appearance. Fixed and implant-supported fixed bridges can be made from gold, alloys, porcelain, zirconia, or a combination of materials based on the appearance the patient wants. Removable bridges, called removable partial dentures, must be taken in and out daily and cleaned overnight just like a full denture, while fixed bridges require only normal brushing/flossing like regular teeth. At Dallas Laser Dentistry, Dr. Mary Swift and Dr. Alana Reifer can help patients who have missing teeth by placing a removable or permanent bridge to restore their smile and protect their remaining teeth (and pocketbook).
Bridges Reviews
"Have been a patient here about 15 years. Excellent work and friendly office."
- F.E. /
Google /
Apr 11, 2018
"Everything went as planned. Started promptly. Procedures were explained as they were implemented."
- D.M. /
Demandforce /
Nov 10, 2015
"The staff and Mary are super friendly and professional. I felt like they had my best interest in mind and top of the line equipment. Plus they have massage chairs for dentist chairs!"
- A.D. /
Google /
Apr 21, 2016
"Painless! Thank you!"
- J.B. /
Demandforce /
Aug 16, 2016
"Excellent service from start to finish. Very professional and experienced staff and doctors."
- A. /
Demandforce /
Oct 18, 2016
Previous
Next
Bridges can be used on any patient who wants to replace one or two adjacent missing teeth. Dr. Swift and Dr. Reifer will discuss the options, including materials and styles of bridges. They will discuss the benefits and drawbacks of removable partial dentures and fixed bridges to help the patient decide what will be best for them.
Using advanced digital imaging, Dr. Swift or Dr. Reifer will take impressions of your teeth after preparing the adjacent teeth that anchor the bridge and then create a custom bridge. Once the bridge is created by the lab, they will check for fit and appearance before permanently bonding the bridge the bridge. You'll be given detailed instructions on how to care for your bridge. Patients should return regularly to have their bridge checked and professionally cleaned.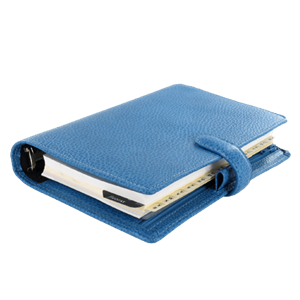 Dental insurance will pay to replace a bridge after five years, so their expectation is that a typical bridge will fail before then. The vast majority of the bridges we've created and placed are in place and functioning up to 20-30 years later for our loyal patients who see us regularly for ongoing preventive care, but we felt that providing a limited warranty made sense, particularly for those patients without dental insurance.
We provide a limited warranty on our fixed dental crowns and bridges for as long as we are in business, subject to the following conditions and exclusions:
You must remain a patient of the practice and maintain a schedule of regular (every 6 months) cleanings/bitewings so we can insure your underlying dental health.

For the first five years we'll repair/replace at our practice any fixed crown or bridge at no additional cost for either materials or labor, if there is a failure in the restoration.

Restoration failure due to abuse (e.g., chewing ice, removing bottle caps with your teeth, accident damage, etc.) is excluded.

Should a restoration need to be removed or be damaged repairing a dental problem related to the tooth on which it is placed (e.g., root canal under a crown, or decay of the teeth supporting a fixed bridge), the warranty does not apply.
After five years and for up to 10 years, the following terms apply:
If you have no dental insurance, we will repair/replace a failed restoration for only a $200 materials fee.

If you have dental insurance, we will file with the insurance company and assign the benefit to us, but you will have no co-pay or out-of-pocket expense for the replacement. If your insurance benefits have been maximized for that calendar year, a $200 materials fee will be charged.
To replace a missing tooth, patients may choose a removable bridge, also known as a partial denture, or a permanent bridge that attached either to adjacent teeth or if no teeth, to implants. The removable bridge can be taken out by the patient to clean, but a permanent bridge is fixed in place. The permanent bridge has a stronger foundation, so it doesn't limit what the patient can eat and it can be cleaned just like the patient's natural teeth. The decision is usually made based on the patient's lifestyle and financial situation.
While bridges were made from metals like gold amalgam, modern bridges can be made from porcelain, zirconia, or other materials that more closely resembles natural teeth. Porcelain and zirconia bridges are made to match the shade and color of the patient's natural teeth.
Related Procedures
Related Post