Improve Your Confidence & Image
With The Smile of Your Dreams!
Laser Teeth Whitening Overview
Whiter teeth, in about an hour. It's that simple. Years of yellowing and darkening as well as stains from coffee, cigarettes, cola, or red wine are almost magically erased in the time it takes for a haircut, manicure, or lunch.
Laser tooth whitening is safe, and no other method produces a better result for anyone wanting results right away. What patients tell us is that people remark how much better or younger they look, but don't realize their improved appearance is due to whiter teeth. You won't have to worry you'll look like Ross in that Friends episode where his teeth glowed in the dark. Instead, you'll have the whiter teeth like you had as a teenager, and that makes you look younger!
Dallas cosmetic dentists vary significantly in their experience, the materials they use, the services they provide, and how they treat their patients. Don't be fooled by advertisements that advertise state-of-the-art "laser whitening", then use a conventional non-laser light source instead, such as Zoom whitening.
Laser Teeth Whitening Reviews
"I went to Dr. Mary Swift of Dallas Laser Dentistry a few months ago for their Laser Teeth whitening service. I knew that my teeth were getting stained from coffee and wine so as a professional speaker and TV show host I wanted to work with someone that re"
- P. /
Vitals /
Nov 28, 2012
"When I first went to Dr Mary Swift, I needed my teeth whiter. As a speaker, and TV host, the first impression I make is important. I was stunned at the systems and the people that Dr Mary has in place. Sweet ladies that really care about your comfort. The setting looks more like a spa and the view was gorgeous out her windows of her 8th floor offices in North Dallas. I had almost no wait in her office. Then I was moved into work with one of her dental assistants that prepped me for Dr Mary to look at me and tell the workers what they needed to know. A short while later, they were done with the procedure and I started getting compliments from that time forward on how bright my teeth are now. Wow, I have never seen my teeth so white. Thank you Dr. Mary Swift of Dallas Laser Dentistry!"
- P.D. /
Google /
Jun 14, 2013
"Everyone in the office did an excellent job. My teeth are white again and look beautiful. I was so relaxed I actually fell asleep in the dentist chair."
- F. /
Citysearch /
Nov 08, 2013
"Everything was so well organized, all the way from setting the appointment through the laser whitening. I highly recommend them. Great experience! I love the results too!"
- P.R. /
Demandforce /
Jul 13, 2015
"Teeth Cleaning and Laser Whitening. Very pleasant experience with super friendly staff! Would definitely recommend to friends and family."
- S.M. /
Google /
Jun 28, 2016
Previous
Next
Best Candidate for Laser Teeth Whitening
While almost anyone can benefit from laser tooth whitening, some patients may not receive as much benefit as others. Whitening doesn't affect restorations such as crowns, and some stains such as from tetracycline are not as responsive to teeth whitening options. During the patient's exam, Drs. Swift or Reifer will perform a tooth shade assessment and discuss their best options and realistic expectations for tooth whitening. For safety reasons, laser tooth whitening cannot be performed on anyone under the age of 13 or any patients who are pregnant or lactating.
What to Expect with Laser Teeth Whitening
First, we will isolate the lips and gums to ensure only the teeth are treated. We'll then apply the whitening gel to each tooth and activate the gel with a powerful diode laser one tooth at a time, while the eyes are covered with protective gear. Most patients experience no discomfort during the procedure, but patients may request anesthesia if they have anxiety or a strong gag reflex. The entire process of laser tooth whitening usually takes a little over an hour, but that can vary in every patient. Having a recent professional dental cleaning before the whitening treatment ensures the best results - we can schedule the cleaning/whitening appointments back-to-back or if you have your teeth cleaned elsewhere we can coordinate dates.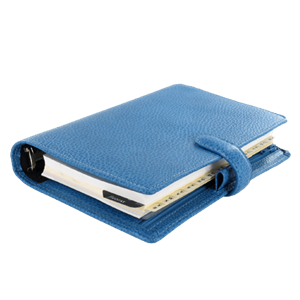 Laser Tooth Whitening FAQs
Laser tooth whitening will restore your teeth to your teenage level of white, but it's up to the patient to keep them that way. You should come in to Dallas Laser Dentistry at least twice a year for a professional cleaning so temporary stains from coffee, tea, etc. can be removed before becoming permanent. Naturally, you should brush your teeth and floss twice a day to reduce future staining from food and drink. We also provide a take-home touch-up kit with professional whitening gel and custom trays to use about every 6 months for maintenance immediately following your professional cleanings.
Some patients may notice that they briefly have increased tooth sensitivity immediately following the procedure. This sensitivity usually subsides in a day or less after the whitening treatment, so patients should contact us if their tooth sensitivity lasts longer.
The Laser Whitening system includes a whitening gel with hydrogen peroxide that is applied to the teeth. The laser activates the hydrogen peroxide and as is breaks down, it turns into oxygen that safely bleaches the enamel and dentin. The laser also helps the gel penetrate deeper into the tooth to treat deeper stains.
While drinks like coffee, tea, colas, and red wine are major contributors to tooth discoloration, many foods and tobacco products also contribute. Other causes include problems during tooth formation, using antibiotics, and excessive fluoride. But the major cause is plain old aging - everyone's teeth tend to yellow or darken as they age. Because this is the natural order, the mind equates yellowed, darker teeth with greater age. Laser whitening makes you look younger because in everyone's brain lighter, whiter teeth are associated with younger age!
Related Procedures
Related Posts