Some patients may be candidates for laser gum surgery to correct periodontal disease instead of or in addition to traditional scaling and root planning (SRP). Dallas Laser Dentistry also uses laser gum surgery techniques to correct the cosmetic concerns of their patients', such as uneven, high, or low gums. Dallas dentists Dr. Mary Swift and Dr. Alana Reifer use laser gum surgery for easier treatment of periodontal diseases and cosmetic gum line corrections with less invasive techniques, as well as a shorter recovery and healing time than traditional treatments for the gums.
Laser Gum Surgery Reviews
"Thank you Dr Swift for the life changing beautiful smile you created for Reed! It's been nothing less than transformational!"
- R.L. /
Demandforce /
Jul 18, 2016
"It was great!"
- L.M. /
Demandforce /
Nov 28, 2015
"All aspects of Dallas Laser Dentistry go above and beyond!My hygienist, Carla Strickland is phenomenal! She cleaned my teeth very thoroughly but also gently. She is so kind and caring! All of the services she provided were done with my comfort in mind. She explained everything very well and told me how the health of my gums had improved since I've been coming to Dallas Laser Dentistry. She never made me feel uncomfortable.I have always had good things to say about Dr. Mary Swift. She has taken such good care of my teeth and helped my gums to improve and become healthy again.Liz Thorpe has also provided me with excellent dental cleanings in the past.Savanah has provided me with high quality care too! Very knowledgeable and skilled!Merrit, Suzanne, and Oralia are always so very helpful and knowledgeable. They go out of their way to make things easy for the patient.I am very thankful to receive care from Dr. Swift and her amazing staff!"
- T.C. /
Google /
Nov 30, 2016
"Dr. Swift and Line did a great job keeping me informed and calm while Dr. Swift did the preps for my DaVinci veneers. Temps looked fabulous - excited to see my smile when the real veneers are back from DaVinci and finally bonded in place."
- A. /
Demandforce /
Jan 27, 2017
Previous
Next
Laser gum surgery can be considered for any patient that needs to treat a periodontal disease or wants their gum line corrected. Once Dr. Swift or Reifer confirms with the patient that gum surgery is required, they will discuss treatment options, including laser gum surgery, scaling ad root planning (SRP), or gum flap surgery.
During laser gum surgery, the patient will be sedated to an appropriate level and the dentist with use the dental laser to remove all of the inflamed gum tissue and expose the root of the tooth. The dentist then performs root scaling, which involves scraping off all calculus and plaque. Then the dentist can smooth the tooth root, which will help prevent future infections. The gum tissue that was removed during surgery will regenerate on its own during the body's natural healing process.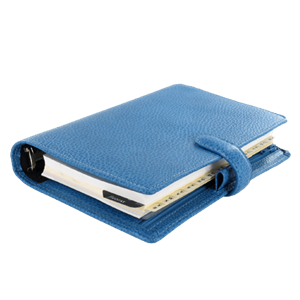 Laser gum surgery uses new technology, but in most cases it is less expensive than traditional gum surgery. Patients usually have fewer trips to the dentist and fewer medications from laser gum surgery. Insurance coverage can vary, and our front office will help patients determine their coverage and what laser gum surgery will cost them versus other treatment methods.
The laser used in laser gum surgery is completely safe when it is operated by a trained and experienced dentist, like Dr. Swift and Dr. Myers. In some cases, patients may be asked to wear protective eyeglasses for extra safety. Patients are encouraged to voice any questions or concerns about their dental treatment to Dr. Swift or Dr. Reifer.
A patient may have an uneven, high, or low gum line for a variety of reasons, such as using certain prescription drugs, gum recession, periodontal disease, tooth decay, genetics, and more. An bad gum line can make your smile look too big or too small, so many patients chose to get cosmetic laser gum surgery, also known as gum reshaping and tissue resculpting, to get an ideal gum line and smile.
Related Procedures
Related Post