Dallas Laser Dentistry uses the advanced technology of the KaVo DIAGNOdent to easily, safely, and accurately identify caries (tooth decay) in their patients. DIAGNOdent is a laser cavity detection system that dentists Dr. Mary Swift and Dr. Alana Reifer use during every dental examination along with digital X-rays to determine and track the level of tooth decay in their patients. Unlike traditional dental X-rays and a visual examination and probing by the dentist to estimate dental decay, the DIAGNOdent is a reliable and accurate tool that Dallas Laser Dentistry uses to keep their patients teeth healthy.
DIAGNOdent™ Cavity Detector Reviews
"Always a pleasure. I've been going here for over 10 years."
- E.M. /
Google /
May 14, 2017
"Found this dentist ofc thru my employer insurance info. Great Service! Soo professional, friendly, and informative, and competent! The staff was so helpful, Dr. Mary Swift, "Liz" (hygienist), and the front desk personnel was awesome! Customer Service at it's best! I was/am very impressed! You will not be disappointed in your visit."
- G.M. /
Google /
Jun 08, 2018
"This is the first dentist I actually love going to! I personally hate going to the dentist but the staff make it an enjoyable experience. Everyone is so nice and make you feel welcomed. :)"
- I.S. /
Demandforce /
Oct 24, 2015
"professional. high quality care. thorough examination."
- W.L. /
Demandforce /
Jul 19, 2016
"Love the staff, love the care and love Dr. Swift. I will recommend her 100+% I am very happy my husband and I found a great Doctor :-)"
- Anonymous /
Healthgrades /
Jul 12, 2017
Previous
Next
The KaVO DIAGNOdent is used during every patient's dental examination and cleaning, which should be performed every 6 months. Dallas Laser Dentistry uses DIAGNOdent laser cavity detection along with digital X-rays to catch tooth decay and other problems in their early stages for easier treatment.
KaVo DIAGNOdent uses a laser fluoresce light at a specific wavelength to accurately detect teeth carries (tooth decay and cavities). As the DIAGNOdent is passed over the patient's professionally cleaned teeth, healthy teeth will show little to no fluorescent light, while a cary will reflect an amount of light that reflects the degree of the decay. There is also a digital display and audio signal that lets the dentist know when the DIAGNOdent is passed over an area with any degree of decay. With the DIAGNOdent, Dr. Swift and Dr. Alana Reifer can keep track of any increase in dental caries and preventative measures, like a fluoride treatment, can be used to prevent further decay and the need for a filling.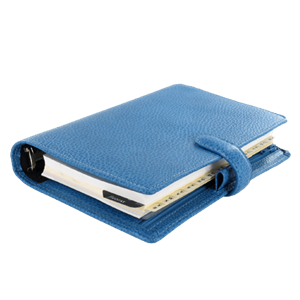 Unlike traditional X-rays, DIAGNOdent does not require any safety equipment, including protective eyewear. When operated by a trained technician, like Dr. Swift and Dr. Alana Reifer, DIAGNOdent does not pose a safety risk to the patient or technician.
In studies, the DIAGNOdent correctly diagnosed dental carries over 90% of the time. In comparison, the second most accurate diagnosis method is a traditional X-ray at 67% accuracy and a visual inspection at 57%.
Without DIAGNOdent, dentists cannot always tell from an examination of the outside of the tooth whether there is further damage. If a tooth looked suspicious, dentists would open up the tooth during surgery to discover what, if any damage, was in the tooth and how it should be treated. DIAGNOdent penetrates about 2 mm into each tooth for easier and more accurate diagnosis without surgery.
DIAGNOdent uses a scale from 0 – 30 to help the dentist determine the level of tooth decay. 0 – 14 indicates a healthy tooth, 15 – 20 suggests a weakening tooth that could use preventative measures, 21 – 30 means there is a dental cary that needs to be repaired, and anything over 30 may require restorative dental techniques.
Related Procedures