Having full and partial dentures remains one of the major conditions that reduces quality of life, and even length of life, as we age. It's why the dentist wants you to have regular check-ups and have needed restorative work done - so you never have to rely on dentures to eat your food when you're older. Good dentition is needed to properly chew food, which if not done causes a reduction in the nutritional value of the food available to the body. Older folks tend to eat less anyway, and if they can't get all the nutrients from the reduced food they eat, they tend to go downhill - studies have shown people with dentures die earlier.
So why do dentists offer dentures then? Well, they're better than no teeth at all when chewing. One of the major complaints by patients with dentures looking for a better solution include extreme discomfort when eating (particularly as the dentures move around when you chew - they're not fixed/braced on anything, and denture adhesives don't work that well.) The great news is that there is now an alternative to dentures - dental implants. The upside is that stand-alone dental implants are a perfect replacement for a missing tooth. The downside - implants and the crowns placed on them are very expensive if you wore full dentures and wanted to replace every tooth - over $100,000 to do that well. So, dentists have been developing solutions that require fewer implants (so not as good as replacing each tooth), yet are an improvement over full dentures when it comes to stability and comfort when eating.
The best solution of combining dentures and implants is the "permanent denture", which is called an "All-On-4". You can read more about it elsewhere on the site, but it essentially transforms a denture from something removable that you take out daily to something permanent anchored with four implants. It's also expensive, but less so than replacing each missing tooth with an implant.
The next best solution is an "implant-supported denture". By using implants to provide a removable denture with "posts" to attach to, the stability of the denture when chewing is greatly enhanced. It also helps with some secondary denture complaints such as fear of the dentures falling out when talking or sneezing.
Implant-Supported Dentures Reviews
"Terrel Myers is without doubt one of the best dentists - anywhere! He is friendly and compassionate but most of all he is extremely knowledgeable and experienced as a dentist. He doesn't automatically take the easiest (sometimes more convenient and expensive route) that others tend to do (in my experience elsewhere) but instead - if at all possible, will give you suggestions and options on remedying a problem. This guy knows what he's doing and does it well. I highly recommend him for anything from the simplest problem to the most complex."
- R.H. /
Demandforce /
Jul 19, 2016
Previous
Next
The best candidate is someone currently wearing full dentures, or who has been told their remaining teeth need to be removed and a full denture created. After determining the affordability of the various dental implant options, it's a great option for someone who can't afford the first two dental implant options (replace each tooth with an implant, and "All-on-4"), but who feels that quality of life and longer life is worth investing in versus traditional dentures.
A thorough exam, including panoramic X-rays to see the condition of your bones in your mouth is first conducted. If the bones into which the implants would be placed are weak or have disappeared (called resorption, once teeth are missing the body tends to absorb the bone that held the tooth in place), then you'll first need to create new bone through transplantation, which will postpone your final treatment until the bone graft has healed and is strong enough for the implants.
Once you've been cleared for sufficiency of bone structure, you would undergo surgery to place the implants in the places your dentist and surgeon have agreed will be optimal to support your dentures. Special dentures are constructed that are designed to be attached to the implants when in use, and they are placed in your mouth.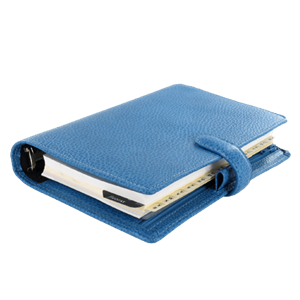 Related Procedures