A dental implant is a permanent replacement for a missing tooth or teeth. Patients can have a single tooth implants, an implant bridge for several missing teeth, or implant dentures for the top and/or bottom teeth. All dental implants are kept securely in place so the patient does not have to limit what they eat. At Dallas Laser Dentistry, Dr. Mary Swift and Dr. Alana Reifer use high-quality permanent dental implants that look and feel like natural teeth so their patients do not have the trouble and embarrassment of temporary implants, like removable dentures.
Single Tooth Implant: A single tooth implant can be used if only one tooth needs to be replaced. The new, natural-looking tooth is held in place by a titanium screw.
Implant Dentures: Dallas Laser Dentistry uses All-On-4 permanent dental implants for high quality, natural looking results. Please see our page on All-On-4 dental implants for more information.
Implant Bridges: Implant bridges are permanent replacements for several teeth next to each other that are missing or damaged.
Dental Implants Reviews
"Dr Terrel Myers has been in practice over 30 years and continues to embrace the most advanced and innovative techniques in cosmetic and restorative dentistry. He is expert in full mouth rehabilitation including dental implants, bite adjustments, beautiful crowns and veneers.  He takes the time to give a full evaluation and detailed treatment plan.  Highly esteemed by his peers in the dental industry and is listed in D Magazine as Best Dentist."
- A.M. /
Yelp /
Jun 30, 2018
"Very friendly staff! Did a great job making me feel comfortable and confident in the procedure. Very pleased with how smoothly everything went. I greatly appreciate how nice and welcoming everyone was!"
- A. M. /
Doctible /
May 15, 2019
"Terrel Myers is without doubt one of the best dentists - anywhere! He is friendly and compassionate but most of all he is extremely knowledgeable and experienced as a dentist. He doesn't automatically take the easiest (sometimes more convenient and expensive route) that others tend to do (in my experience elsewhere) but instead - if at all possible, will give you suggestions and options on remedying a problem. This guy knows what he's doing and does it well. I highly recommend him for anything from the simplest problem to the most complex."
- R.H. /
Demandforce /
Jul 19, 2016
"Have been a patient here about 15 years. Excellent work and friendly office."
- F.E. /
Google /
Apr 11, 2018
"It's been 8 months of reconstructive dentistry."
- L.M. /
Demandforce /
Nov 30, 2016
Previous
Next
Dental implants can be used on most patients who want to replace missing teeth without the hassle of dentures. Unlike dentures, dental implants give permanent support and allow you to eat any foods, including corn and steak, without worrying about your teeth moving or falling out.
To prepare for a dental implant, we use advanced dental technology to accurately plot your entire mouth and determine where the new implants should be placed for maximum comfort and support. This will speed healing and create the best final appearance. If needed, any other areas that need treatment, like gum problems or bone loss, will be addressed before the implant is placed.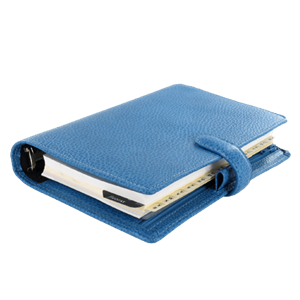 We warranty our fixed dental crowns and bridges for as long as we are in business, subject to the following conditions and exclusions:
You must remain a patient of the practice and maintain a schedule of regular (every 6 months) cleanings/bitewings so we can insure your underlying dental health.

For the first five years we'll repair/replace at our practice any fixed crown or bridge at no additional cost for either materials or labor, if there is a failure in the restoration.

Restoration failure due to abuse (e.g., chewing ice, removing bottle caps with your teeth, accident damage, etc.) is excluded.

Should a restoration need to be removed or be damaged repairing a dental problem related to the tooth on which it is placed (e.g., root canal under a crown, or decay of the teeth supporting a fixed bridge), the warranty does not apply.
After five years, the following terms apply:
If you have no dental insurance, we will repair/replace a failed restoration for only a $200 materials fee.

If you have dental insurance, we will file with the insurance company and assign the benefit to us, and you will have no co-pay or out-of-pocket expense for the replacement. If your insurance benefits have been maximized for that calendar year, a $200 materials fee will be charged.
Related Procedures
Related Posts