All-On-4 from Nobel Biocare® is a system that permanently secures dentures to the upper or lower jaw using 4 titanium screws that are placed in the gums. The screws (dental implants) can be straight or angled to create the perfect position in most patients, even those with smaller mouths. Once the All-On-4 dental implants and permanent dentures are in place, you will be able to use your new teeth easily for speaking and chewing. Unlike removable dentures, All-On-4 dental implants look natural and do not restrict what you can eat. General and cosmetic dentists Dr. Mary Swift and Dr. Alana Reifer of Dallas Laser Dentistry use All-On-4 dental implants to give their patients the convenience of high quality permanent dentures.
All On 4 Dental Implants Reviews
If you are considering removable dentures or already have removable dentures you are a great candidate for All-On-4 dental implants, also known as permanent dentures. Unlike removable dentures, All-On-4 implants can be cleaned like your natural teeth, they are more comfortable, they do not alter the taste of food or limit what you can eat while wearing them. All-On-4 dental implants also look very natural and patients have a better-looking smile.
During the initial visit, Dr. Swift or Dr. Alana Reifer will determine if you are a good candidate for permanent dentures using the All-On-4 dental implant system and explain the procedure process. Once you've decided to go ahead with All-On-4 dental implants, they will take digital laser 3D scans and X-rays and schedule you for placement of the implants and temporary denture. The All-On-4 dental implant surgery takes about 2 – 3 hours for most patients, and you'll be under full IV sedation so you get to sleep right through it.
You will need to return for several follow up visits during the 6- 8 months when your gums are healing and your implants are integrating with your bone so we can check your progress. You'll also be limited to a soft/liquid diet. When sufficiently healed, you'll be scheduled for the appointment to get the permanent denture placed.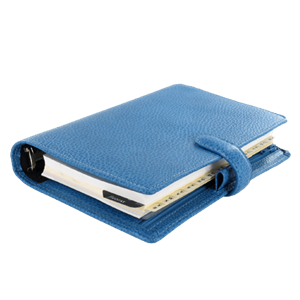 Just like regular teeth they should be brushed and flossed regularly. You should continue to schedule have regular dental exams twice a year. Once a year your dentist will remove the denture to give it a deep cleaning and inspect it to make sure it is functioning properly, for which there is an additional cost.
Patients will need about 6 – 8 months for the implants to integrate with the bone to heal before the permanent All-On-4 denture can be placed. During this time, patients will have a temporary denture that will allow them to tall and look great until they return for their permanent denture. However, during this implant/bone integration period, patients are restricted to a soft diet to prevent implant failure.
Patients enjoy the great appearance of their All-On-4 permanent dentures right away, but some say that it takes time for their new teeth to feel natural. With time, the permanent denture will feel like it's always been there for a completely natural feeling.
At Dallas Laser Dentistry, Dr. Swift and Dr. Alana Reifer prefer to use All-On-4 dental implants over conventional implants for many reasons, including lower total patient cost, less procedure and healing time for the patient, elimination of bone grafting and sinus augmentation for most patients, and All-On-4 can be used on patients who have periodontal disease and some jaw bone atrophy.
Related Procedures