Root canal therapy treats infections and abscesses inside the tooth, which includes the pulp chamber and nerves. Signs of a dental pulp infection include chronic sensitivity in the teeth caused by extreme temperatures, tooth discoloration, and gum swelling or tenderness. At Dallas Laser Dentistry, Dr. Mary Swift and Dr. Alana Reifer perform root canal therapy to clean and seal the infected tooth to stop pain and save the tooth from further damage.
Root Canal Therapy Reviews
"I have a fear and Phobia when it comes to going to the Dentist, especially when I need work done other than cleaning. Yesterday, I had a root canal completed and it was a great experience. Dr. Swift and staff were very empathetic to me and my fear, the whole process was amazing. No pain, no anxiety due to medication given during procedure, I feel great today. Even got to listen to my favorite 80s music on Pandora! I highly recommend Dallas Laser Dentistry and Dr. Mary Swift."
- R.C. /
Demandforce /
Dec 31, 2015
"I felt like my care and well being was paramount to you as you helped me locate a dentist in College Station rather than waiting for treatment 3 months from now when I am back from school. I appreciated that!"
- A. W. /
Doctible /
Aug 19, 2019
"I came in on emergency call on a Friday when the office was closed, and I was treated with such wonderful care, genuine concern and professionalism. It was truly unbelievable. The office is beautiful and the staff are beyond anything I have ever experienced. Dr. Swift is truly an angel and Carla was so sweet and efficient. Dr. Swift and her staff will certainly change the way you feel about going to the Dentist. They are the best."
- J.T. /
Demandforce /
Apr 09, 2017
"As always, excellent service great positive atmosphere, very welcoming. I had an emergency and called for appt. They made time for me. They fit me in and they'd do that for anyone. I will, and have referred anyone that needed dental work. Great staff"
- K.W. /
Google /
Aug 14, 2017
"Loved the time, attention and care Dr Swift provided in resolving a painful abcessed tooth."
- C.D. /
Demandforce /
Sep 22, 2016
Previous
Next
An infected tooth root canal or pulp chamber may be caused by an injury to the tooth, another dental procedure, a deep untreated cavity, and more. If you do not get root canal therapy, you will continue to have pain and swelling and eventually, the tooth may need to be removed instead of repaired.
Root canal therapy is usually performed over 1 - 3 visits. During these appointments, Dr. Swift or Dr. Alana Reifer will completely remove all diseased pulp before cleaning and sealing the tooth's pulp chamber and root canal to prevent further disease and infection. The level of anesthesia and sedation used will depend on the patient's level of anxiety and the extent of the procedure.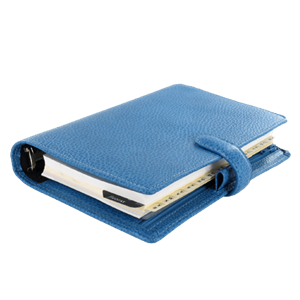 Patients should be careful to brush their teeth twice a day, floss, and visit Dallas Laser Dentistry for regular dental exams and cleaning after they have had root canal therapy. The affected tooth does not need any special treatment, but patients should take good care of their teeth to avoid another root canal treatment. As long as the root of the treated tooth and its surrounding tissue remain healthy, there should be no need to remove or replace the tooth.
Dental pulp is the soft tissue inside the tooth that includes nerves, blood vessels, and connective tissue. Since pulp cannot repair itself, the tooth will die if left untreated. Most problems start when a tooth has a crack or cavity that becomes infected with bacteria because it was not properly treated and sealed.
Thanks to the modern dentistry and sedation techniques used at Dallas Laser Dentistry, getting root canal therapy is no longer a scary, painful process. Most patients resume their regular activities the day after their treatment with over the counter pain medications to manage any pain.
Related Procedures