During your regular checkup, your teeth and mouth will be checked for health concerns and then the teeth will be professionally cleaned. During the cleaning, tartar, which can only be removed with dental instruments, and plaque, which can be removed with regular brushing and flossing at home, will be carefully scraped off the surface of the tooth before the teeth are polished. At Dallas Laser Dentistry, Dr. Mary Swift and Dr. Alana Reifer work with their team of experienced hygienists to help each patient achieve their healthiest and brightest smile. You'll love the way your mouth feels afterwards!
Professional Cleanings Reviews
"It was great! teeth are feeling nice and clean! I got to get a night guard!"
- M. /
Vitals /
Dec 19, 2012
"Went to have my teeth cleaned by Liz for the 1st time. Liz did an outstanding job and was very sweet as well!"
- G.H. /
Demandforce /
Nov 03, 2015
"Everyone is so nice, gentle cleaning, great service. Would highly recommend."
- H.H. /
Google /
Dec 29, 2015
"The office is very time efficient! I never have to wait for me scheduled appointment to begin. By the time I grab and magazine and ALMOST sit down, they are calling me back! I love it! And I am in and out for my cleaning in less than an hour."
- C.L. /
Demandforce /
Dec 30, 2015
"Very good check-up. I am sorry to not remember the hygienist's name - first time she's worked on me, and I liked her very much. Good at educating patient on how to correctly floss - gave tips - brought mirror. Very personable."
- A. /
Demandforce /
Dec 31, 2015
Previous
Next
All patients will receive a professional teeth cleaning during their semiannual checkup. We understand that many patients find the cleaning process uncomfortable or problematic if they have a strong gag reflex, so Dallas Laser offers several sedation techniques that can be used during your regular checkup exam and cleaning. Please speak to Dr. Swift, Dr. Reifer, or your hygienist about possible sedation options that will help make your visit more pleasant.
Every teeth cleaning will start with one of our professional hygienists removing the tartar (hard calculus) from the visible teeth and the area just below the gum line. Brushing and flossing at home helps to remove or reduce plaque, but tartar can only be removed during a professional teeth cleaning. Once the teeth are cleaned of tartar and other build up, the hygienist will use an abrasive polish on the teeth to remove stains and whiten your smile.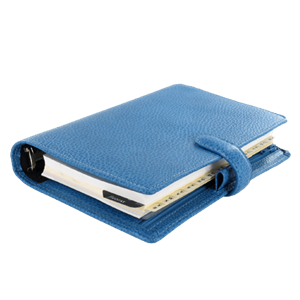 Professional Cleaning FAQs
Patients can help make their visits to the dentist for cleanings easier by brushing their teeth twice a day and flossing regularly. During your dental exam and cleaning, the dentist or hygienist can demonstrate proper brushing and flossing technique to help you more effectively clean your teeth at home.
It is especially important for our patients who have dental implants, from a single tooth to a full set of dentures, come in regularly for an oral exam and dental cleaning. This allows Dr. Swift and Dr. Reifer an opportunity to adjust the implants as needed for comfort and function, but it is also part of the patient's responsibility to keeping their limited warranty coverage on our dental implants.
There are 5 different types of professional teeth cleanings that are used based on the condition of the patient's teeth and mouth:
Prophylaxis (prophy) is a traditional cleaning with plaque and tartar removal followed by tooth polishing that is only for patients with healthy teeth and gums.
Full Mouth Debridement is used if the patient has a heavier than normal tartar build up, usually if they have not been to the dentist in more than a year.
Gingival Bacterial Reduction uses a laser light to disinfect the bacteria in gums pockets caused by gingivitis.
Site-Specific Laser Therapy uses more advanced tools like a laser light and ultrasonic scaler to disinfect bacteria deeper in the gum pockets and in the jaw bones.
Periodontal Maintenance uses specialized dental tools to clean the teeth of a patient who has gum disease and has already undergone initial gum disease treatment.
Related Procedures