At Dallas Laser Dentistry, Dr. Mary Swift and Dr. Alana Reifer are Authorized Providers of Under Armour Performance Mouthwear for athletes and patients who suffer from TMJ disorder. The patented ArmourBite® is used by professional, collegiate, and Olympic athletes for protection and performance enhancement. The UA Performance Mouth guard helps protect the mouth during contact sports, like football, hockey, lacrosse, martial arts, and wresting, as well as during non-contact sports like baseball, golf, tennis, cycling, and running.
Reviews
"Everything went as planned. Started promptly. Procedures were explained as they were implemented."
- D.M. /
Demandforce /
Nov 10, 2015
"Love Dr. Swift, have been her client for 15 + years. Professional staff takes great care of my son and I. The dentist office is up to date and spotlessly clean. Would gladly recommend this practice. First class all the way."
- H.F. /
Facebook /
Sep 26, 2019
"I LOVE THIS PLACE! I ALWAYS receive the best service. Honestly I never thought I'd look forward to going to the dentist until I found this place. The entire staff is amazing. I'm actually typing this as my numbness from my filling wears off lol Dr. Reifer and Michal made me feel so comfortable and I was kept up to date on what was happening. Also have to give a special shout-out to Carla who is my go-to when its time to go in for cleanings. I LOVE THIS STAFF! The office is so... nice and homey. I love going there, I always arrive with a smile and leave with an even bigger one. I really can't imagine going to another dentist office. Do yourself a favor, and give this place a try. I've been a patient over a year now and won't ever leave. Plus its run by a bunch of amazing boss babes, doesn't get any better than that! Thanks again ladies for all the great work!"
- J.D. /
Facebook /
Aug 30, 2019
"I LOVE THIS PLACE! I ALWAYS receive the best service. Honestly I never thought I'd look forward to going to the dentist until I found this place. The entire staff is amazing. I'm actually typing..."
- J.D. /
Yahoo /
Aug 30, 2019
"I only came for a consultation, but had a great experience. I wish I had gotten her name, but I believe she was an assistant (red hair) was especially nice and informative. She genuinely cared about my situation and made me feel better overall. Thank you Dallas Laser Dentistry!"
- A.Q. /
Yelp /
Mar 19, 2019
Previous
Next
Mouth guards are used to protect the teeth from grinding caused by TMJ disorder, as well as to protect cosmetically treated teeth at night. Mouth guards are also ideal for athletes who need comfortable protection during contact sports. Mouth guards can also help athletic performance during non-contact sports by minimizing the production of hormones that can limit strength, endurance, and reaction time, as well as reducing stress. The UA Performance Mouthwear is best for patients over 8 years who do not wear braces.
Patients can be fitted for their custom mouth guard in less than 20 minutes. The impressions will then be sent to the Bite Lab where your custom mouth guard will be created and delivered back to Dallas Laser Dentistry in about 10 days. Dr. Swift or Dr. Reifer will check the fit of the mouth guard and give you instructions for using and cleaning your Under Armour Performance Mouthwear.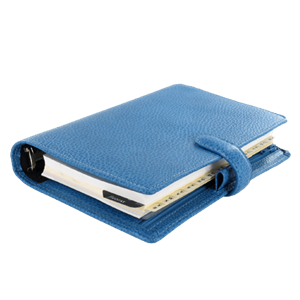 It may seem odd that a mouth guard can improve athletic performance, but it does. During sports, the body goes into "fight or flight" mode and the teeth clench, which triggers a variety of hormones that diminish performance, reduce airflow, and increase lactic acid production. By relaxing the jaw with a mouth guard, anyone can increase their strength, power, and speed during contact and non-contact sports.
The ArmourBite has been independently studied and peer-reviewed by some of the top universities and research centers in America. These studies found that the ArmourBite Mouthguard can increase strength by 20%, increase oxygen by 29%, reduce lactic acid by 25%, increase reaction time by 12%, reduce the stress hormone cortisol, and reduce impact.
Many people think that mouth guards are only for contact sports, like football and hockey. Under Armour Performance Mouthwear can help athletes in limited contact and no contact sports. One study by Power Pilates founder Dr. Howard Sichel even discovered that an ArmourBite Mouthpiece and help during yoga and pilates!
Related Procedures