Digital X-rays, also known as digital radiography, is an advanced technology that has been adapted by dental practices as a safer, more effective way to create dental X-rays than traditional film X-rays. Dallas Laser Dentistry uses digital X-rays because they take less time, produce better images, make dental records easy to store, they are safer for the patient, and environmentally friendly. When needed, areas of the digital X-ray can be enlarged to help Dr. Mary Swift or Dr. Alana Reifer get a clearer view of any dental concerns. This helps the dentists catch and treat problems like cavities and gum disease earlier.
Digital X-Rays Reviews
"Terrel is the most knowledgeable dentist I know. He helped me with an obscure pain in my upper back molars that followed a sinus infection that I am not sure another dentist would catch. I would highly recommend him for any difficult, challenging dental issue you might have."
- A. /
Demandforce /
Feb 22, 2017
"There was a lot of work to be done on the bad tooth and it first looked like a root canal was needed but after further review Dr. Swift found that it was not necessary and spent about 40 minutes drilling and preparing the tooth for a crown. She is always very attentive to my comfort and pain and resolves any problem I might be having immediately. Thanks Dr. Swift for being so thorough. I know I can feel safe in your chair."
- G.B. /
Demandforce /
Feb 23, 2017
"I was returning from last year to finish my fillings and Resin on my two frunt upper teeth. Dr. Swift and her assitants have been very on point regarding patient care. They all seem familiur with each patient and that is great to see. They remember through documentation your needs and wants. The ENTIRE staff is above most offices quality of service standards. Your whole team rocks! I've spent over 40 years in the customer service business, your business is a great role model. I'm not a fan of dentist--Nothing personal Dr. Swift-- ;-0 But it's been her and her techs that have made it so much eaiser to go to the dentist. Thank you all for your excellant service.Yes I have recomended your office and will continue doing so.Thanks again for making holding my mouth open with tools/drills and fingers inside, not so horrible!!I appreciate you all.Karen"
- K.W. /
Demandforce /
May 14, 2017
"Always a pleasent experience. Dr. Swift and the staff are some of the most upbeat people I know. They are prepared for you when you arrive and all do a great job!"
- R. /
Vitals /
Dec 17, 2012
"Dr. Swift did an outstanding job creating a new smile for me with Da Vinci veneers. They also laser whitened the other teeth and matched the veneers to the whiter teeth. Staff was friendly and helpful, including arranging financing. Only took two weeks, and the temp veneers they made almost looked as good as the final product, so I basically walked out of the first appointment with a new smile! Their treatment plan detailed all costs, so no surprises there either, plus they did an excellent job explaining the procedure and reducing my anxiety about having it done. And, they have massage chairs you're on when they're doing the work - really cool...."
- Anonymous /
RateMDs /
Jul 10, 2007
Previous
Next
At Dallas Laser Dentistry, all patients receive digital X-rays during their semiannual dental examination and then as needed if there are other concerns. Digital X-rays are stored in our database, so Dr. Swift and Dr. Alana Reifer can bring up past X-rays for comparison. Digital X-rays also make dental exams for children and those with special health care needs more comfortable.
To begin, the dentist will place a sensor into your mouth, which is similar to the bitewings used in traditional X-rays. The digital sensor sends digital X-rays to a computer where they can be viewed by Dr. Swift and Dr. Reifer. The dentist will also use the digital images to show the patient any areas of concern. If needed, digital dental X-rays can be easily shared with a specialist for a second opinion or your insurance company.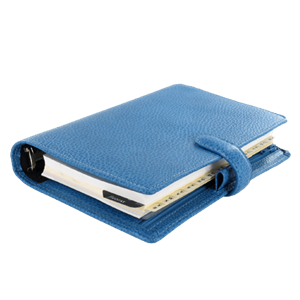 Digital X-rays use up to 90% less radiation than traditional film X-rays, which makes it safer for children and women who are pregnant. Digital X-rays also reduce the potential radiation to the dental staff and eliminates the use of toxic chemicals required to develop film X-rays.
Digital intraoral X-rays, or those taken inside the mouth are taken to monitor the health of your mouth and detect cavities. Intraoral X-rays include bitewing and periapical (limited). Digital extraoral X-rays take images from outside the mouth and are used to identify problems like impacted teeth, abnormal jaw development, and the development of other facial bones Extraoral X-rays include panoramic, multi-slice computed tomography (MCT), cephalometric projections, sialoraphy, cone beam computerized tomography (CBT).
Digital dental X-rays offer many advantages, but one of the most important to Dallas Laser Dentistry is the increased comfort to our patients and more accurate detection of oral health problems. By catching concerns early, the patient can be treated with less time, money, and discomfort.
Related Procedures