Dental fillings are used to treat dental caries, cavities, and tooth decay that has been created by the bacteria in plaque. Once the decay starts, the bone cannot be regenerated, but a dental filling allows the healthy part of the tooth to remain after the bacteria is removed by replacing the holes in the tooth caused by decay. At Dallas Laser Dentistry, Dr. Mary Swift and Dr. Alana Reifer search for cavities during every dental exam, using the advanced technology of DIAGNOdent, a laser cavity finder, and digital X-rays.
Dental Fillings Reviews
"Dr. Swift is excellent. I have very sensitive teeth and she was attentive to my needs and spent extra time to ensure that I received enough anesthesia even when it resulted in more time than what would normally be required. I had two fillings replaced and"
- R. /
Vitals /
Apr 14, 2009
"Until this experience, I've never had a painless experience replacing fillings. Just awesome."
- M. /
Vitals /
Jul 10, 2009
"I had another wonderful experience. I received my first fillings today and Dr. Swift made me feel comfortable and relaxed. It went quickly and painlessly."
- J. /
Vitals /
Jul 20, 2009
"I had to go in to get 6 fillings yesterday and couldn't have had a better experience. Dr. Christian is very good at what she does and very professional. Although eating my sandwich that afternoon was one of the most difficult thing I've ever done, (that a"
- J. /
Vitals /
Nov 06, 2009
"Very courteous and painless experience. All fillings are done with care and quality."
- B. /
Vitals /
Nov 24, 2011
Previous
Next
Dr. Swift and Dr. Alana Reifer check for cavities that need to be filled during a regular exam and cleaning and discuss options before scheduling an appointment for the dental filling. The dentist will review the available materials for dental fillings, but many patients find out what their insurance will cover before making a decision.
Almost all fillings are performed with some type of anesthesia or sedation to make the process painless for the patient. Once the area is anesthetized and the patient is sedated, Dr. Swift or Dr. Alana Reifer will prepare the mouth and remove the decay with what is commonly known as a dental drill. Once the tooth decay is removed and the tooth is clean and dry, the dentist will apply the filling to seal and protect the tooth. Once the filling is set, Dr. Swift or Dr. Alana Reifer will file and polish the tooth and filling for a smooth, even appearance.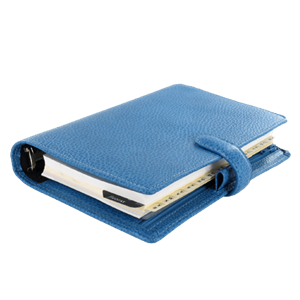 Amalgam fillings are made from metals, most commonly silver, tin , copper, zinc, and mercury. While more noticeable than tooth-colored composite fillings, amalgam fillings are stronger, cheaper, and tend to last longer. Other drawbacks of amalgam fillings include the use of small amounts of mercury that will affect anyone with a mercury allergy and the increased amount of tooth that must be removed to place an amalgam filling. Silver fillings usually last 10 - 15 years.
Composite fillings are the most recent advance in dental fillings and they allow patients to have their cavities filled with a tooth-colored material, so the filling blends with the natural teeth for a more attractive finish. Composite fillings bond to the tooth, so the dentist can remove the decay, but leave as much of the healthy tooth structure as possible. Composite fillings usually last 5 - 10 years.
Gold is the most expensive material for filling a cavity, but it is also the most durable. Gold fillings often require 1 - 2 office visits to complete, and while they do not blend with the natural teeth, many people prefer the look of the gold filling. Gold fillings cast last up to 35 years.
Ceramic filings are made of porcelain so they match the tooth color like composite fillings, but they strengthen the tooth and resist staining. Ceramic fillings usually cost about the same as gold fillings and generally lasts for 15 years or more.
Related Procedures
Related Posts