The temporomandibular joint (TMJ) is a sliding hinge that connects the jawbone and skull. The joint commonly becomes inflamed in a condition known as TMJ syndrome or dysfunction, which causes pain, discomfort, and difficulty chewing. Drs. Swift and Reifer of Dallas Laser Dentistry help their patients with TMJ pain using BOTOX injections for up to 4 months of relief. 2/3 patients get relief from their jaw clenching, grinding, and headaches after their first therapeutic BOTOX injection. BOTOX, more commonly known as a wrinkle treatment, is a purified form of Botulinum Toxin Type A that temporarily paralyzes the muscles at the injection site. For TMJ pain, BOTOX paralyzes the muscle of the jaw so the patient cannot grind or clench their teeth.
Botox for TMJ Reviews
"They were quick, friendly, knowledgeable and efficient. I was in and out within an hour for a new patient consultation for TMJ. Dr Swift is well studied in this area and will be treating me. This has been a very painful experience but I believe with Dr Swifts help I will finally get some relief."
- S.P. /
Demandforce /
Jul 20, 2016
Previous
Next
During the initial consultation, Dr. Swift or Dr. Alana Reifer will assess the patient's TMJ and discuss their level of pain and previous treatment methods. The ideal candidate will be between the ages of 18 and 65, understands that BOTOX is a temporary solution, is not pregnant or nursing, and has no allergies to the ingredients in BOTOX. Patients should tell their doctor about any allergies or sensitivities as well as all current medications and supplements.
BOTOX injections cause minimally discomfort, but patients may request anesthesia if it will help them feel more relaxed. Most BOTOX injections take 10 – 30 minutes and the patient is able to resume their normal activities, including driving, right away. Most patients feel relief about 1 – 2 days after their BOTOX injection, which usually lasts 4 months. The pain will return if patients do not receive follow up treatments, but patients should wait as long as possible between treatments to prevent the body from building up antibodies that make the BOTOX less effective. With frequent treatments, the jaw muscles will begin to atrophy so the treatments will be needed less often.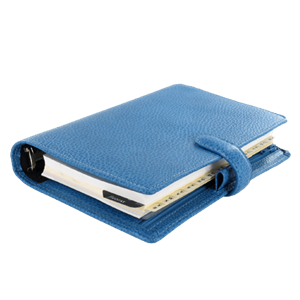 Most patients with TMJ experience jaw clenching, teeth grinding, headaches, as well as tooth sensitivity, abrasions, fractures. More advanced cases may lead to tooth decay, alveolar bone loss, headaches, earaches, hearing loss, and irreversible damage to dental implants.
While patients do not need to plan any recovery time after their BOTOX treatment, Drs. Swift and Reifer suggest that patients remain upright for as long as possible and avoid physical activity. Patients are also advised to avoid rubbing or massaging the injection area so the BOTOX does not spread to other areas. While side effects are infrequent and mild, patients may experience headaches, respiratory infections, the flu, nausea, and infection at the injection site.
Previous treatments for TMJ pain include splint therapy, dental appliances, ice therapy, heat therapy, and jaw exercises. While these provided some relief, more dentists are beginning to use BOTOX injections to treat TMJ pain since it is safe and effective. Dallas Laser Dentistry does offer custom mouth guards that do provide relief from TMJ pain in many patients.
BOTOX injections for TMJ should be performed by a trained doctor, like Drs. Swift and Reifer. BOTOX is approved by the Food & Drug Administration (FDA) for several medical and cosmetic treatments and is a safe, popular injection. However, patients receiving BOTOX for TMJ pain should not get BOTOX injections anywhere else in their face or body. Patients should carefully follow all post-treatment instructions and report any side effects to Dallas Laser Dentistry immediately.
Related Procedures
Related Post