Consumers can find plenty of cheap, at-home teeth whitening products at the store, but the low price tag reflects their mediocre results. For safe, effective teeth whitening, you should speak to Dr. Swift or Dr. Alana Reifer about laser teeth whitening services at Dallas Laser Dentistry. Laser teeth whitening is able to get teeth about 8 shades whiter in one treatment, compared to 2 -3 shades whiter in 6 – 52 weeks or more with at-home whitening strips, brush-on gels, and whitening toothpastes. Plus, the longer you have a bleaching agent on your teeth, the higher the likelihood of the teeth becoming sensitive or the gums being burned by the bleach. For safety reasons, over the counter teeth whitening products have less concentration of active ingredients, which limits your results. Dallas Laser Dentistry is equipped to safely use more effective teeth whitening products while protecting your gums for faster, more impressive results.
Not surprisingly, laser whitening is the most popular and effective teeth whitening treatment at Dallas Laser Dentistry - about 95% choose this method even though it's the most costly. Unlike procedures like Zoom that treat a whole arch at one time with a sunlamp light outside the mouth, laser whitening is done tooth by tooth and activated tooth by tooth with a laser inside the mouth. Dr. Swift and Dr. Alana Reifer use laser teeth whitening to help patients get their whitest, brightest smile in the least amount of time with the least safety concerns. Laser whitening patients receive an at-home touch up kit to maintain the results of their new, brilliant smile, and we have a "laser whitening for life" program available as well - just ask!
Teeth Whitening Reviews
"I am so happy I went to see Dr. Swift as a fourth consultation for my  tetracycline stained teeth.  The stains lifted to a nice pretty white in about 2 weeks with the at home whitening system I purchased through her office.    My regular dentist plus two cosmetic dentists told me that I could not remove the tetracycline stain from my teeth with bleaching because the stain was so bad.  One local dentist even tried to sell me on a 'Smile Lift' in addition to 10 veneers on the top.  I'm still in shock that this was so easy!!"
- A.R. /
Yelp /
Apr 30, 2018
"Let me start by saying that I typically hate going to the dentist. But I love this place! Dr Reifer is amazing! She is super nice and funny and will put you at ease. I've had a few dental emergencies and they have been able to squeeze me in at the last minute. All of the staff are incredibly nice and helpful. I also decided to get my teeth whitened using the method of building a mold of my teeth so I can do it at home. I've already seen great results. Do yourself a favor and switch to this dentist (specifically if you can see Dr Reifer) ASAP!"
- C.S. /
Yelp /
Mar 15, 2020
"You know they say a picture is worth a thousand words. Well let me try NOT to use a thousand words to express my gratitude of the AMAZING job Dr. Mary Swift & her team did for my smile. Where do I start first? First of all when you first come into the office everyone & I mean everyone greets you with the utmost respect & curtesy. When I met Dr. Swift she was so thrilled to be working on my case that she already had some great ideas on how she wanted to execute getting me the best possible smile imaginable.They gave such great care & dedication in making sure my work was done effectively & efficiently that when I broke one of my temporary teeth (eating banana flavored taffy) they got me in right away to make the repairs. Dr. Swift also sent my permanent teeth back to the lab when it wasn't up to her specifications. My temporary smile looked so good that I almost didn't want to trade it in for the permanent but when I DID I couldn't do anything but cry streams of tears down my face because unlike most people I had never shown my teeth to anyone except close friends & family. The level of work that she did was so impeccable that I now can't even stop smiling. It's an extraordinary transformation from who I once was to who I am today. Getting this dental work done has truly changed my life & I will forever be grateful."
- L.F. /
Yelp /
Jan 10, 2018
"As usual I can't say enough good things about Dallas Laser Dentistry. This is by far the best Dental Team I have ever visited counting both the US and abroad. Thank You with a big White Smile."
- F.H. /
Google /
Nov 05, 2017
"The best choice for dental care. True professionals, great service, and always making sure you understand your options. I won't go anywhere else."
- J.W. /
Google /
Aug 14, 2017
Previous
Next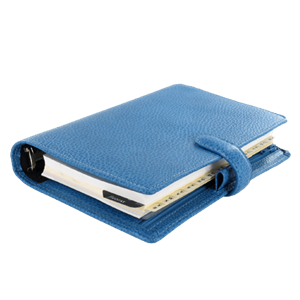 Related Procedures
Related Posts