Composite resin or tooth-colored fillings help dentists Dr. Mary Swift and Dr. Alana Reifer treat cavities in their Dallas Laser Dentistry patients. No one likes finding out they have a cavity or cavities, but new resin composite fillings, made from ceramic and plastic compounds, match the natural color of the teeth, so the cavity can be treated without leaving any visible signs, like old gold and silver fillings. Resin composite fillings are also chemically bonded to the natural tooth, giving the structure of the tooth extra support and strength.
Composite Fillings Reviews
"Quick service - Dr. Swift was very sweet and finished the filling very quickly so I could get back to my day."
- L. . /
Insiderpages /
Jul 30, 2015
"I love Dallas Laser Dentistry, all of the girls are super nice and Dr. Swift is very honest, detailed and super friendly. I am so happy and pleased."
- M.L. /
Demandforce /
Jun 20, 2016
"I LOVE THIS PLACE! I ALWAYS receive the best service. Honestly I never thought I'd look forward to going to the dentist until I found this place. The entire staff is amazing. I'm actually typing this as my numbness from my filling wears off lol Dr. Reifer and Michal made me feel so comfortable and I was kept up to date on what was happening. Also have to give a special shout-out to Carla who is my go-to when its time to go in for cleanings. I LOVE THIS STAFF! The office is so... nice and homey. I love going there, I always arrive with a smile and leave with an even bigger one. I really can't imagine going to another dentist office. Do yourself a favor, and give this place a try. I've been a patient over a year now and won't ever leave. Plus its run by a bunch of amazing boss babes, doesn't get any better than that! Thanks again ladies for all the great work!"
- J.D. /
Facebook /
Aug 30, 2019
"Excellent Dentistry"
- P.F. /
Demandforce /
Jul 25, 2016
"The staff was so friendly and patient. They answered all my questions no matter how many times I asked. Dr. Swift is amazing. She didn't hurt me and she put me at ease the whole time!"
- P. /
Google /
Jul 26, 2016
Previous
Next
Composite resin fillings can be used on cavities, as well as decayed, chipped, broken, or worn teeth. Since the resin matches the color and shade of the patient's natural teeth, composite fillings are especially good for the front or any other visible teeth. Resin composite fillings are also good for patients who are allergic to the mercury in silver fillings and women who are or may become pregnant.
At Dallas Laser Dentistry, patients have the option of getting a local anesthetic to numb the area being treated or one of our sedation dentistry techniques. Once the patient is comfortable, Dr. Swift or Dr. Alana Reifer will remove the decayed area of the tooth. Once the decay has been fully eliminated, the cavity will be cleaned to remove bacteria and any debris. The resin composite will then be applied to the cavity in layers, using a special light to harden one layer before the next is added. Once the cavity is filled, the dentist will remove any excess resin and polish the tooth for a smooth, natural-looking finish.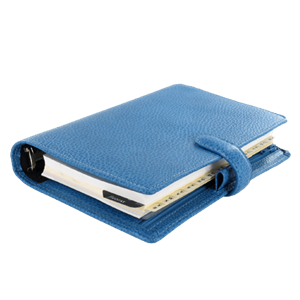 Since everyone's teeth have a unique shade and coloring, the resin will be made to best match the patient's natural teeth. Patients with dark or yellow teeth may consider including a whitening treatment during their other dental work for a renewed, younger-looking smile.
Tooth-colored composites are usually preferred for their natural appearance, but resin composite fillings have many other benefits: the composite filling strengthens the tooth after it is chemically bonded, resin composite can be used to treat a wide variety of other dental problems outside of cavities, and the composite fillings require less of the natural tooth structure to be removed.
A typical composite filler will last about 5 years, depending on the location of the filling and how much pressure the patient puts on it. It usually takes longer to complete a composite filling procedure and a silver (amalgam) or gold filling, but most patients consider the improved appearance worth the extra time.
All fillings, including metal fillings like gold and silver, will decay over time and need to be replaced. Many patients chose to replace their old fillings with resin composite fillings, so their cavities are not visible to everyone when they smile.
Related Procedures
Related Post