Improve Your Confidence & Image
With The Smile of Your Dreams!
Dallas Smile Makeover Overview
For subtle or dramatic improvements, Dallas Laser Dentistry offers the Dallas Smile Makeover to patients who want to achieve their best smile. Dallas Smile Makeovers are by cosmetic dentists Dr. Mary Swift and Dr. Alana Reifer based on the general and cosmetic dentistry procedures that would most benefit your smile, such as laser whitening, porcelain veneers, and Invisalign® orthodontics. Award-winning cosmetic dentists Dr. Swift and Dr. Myers each have the training and experience to perform a custom smile makeover that improves and enhances your oral health while creating for you a uniquely beautiful smile.
Dallas Smile Makeover Reviews
"Dr. Swift really is as good as it gets! I found Dr. Mary Swift from an online review. After a year of terrible dentistry experiences from previous dentists, I came to her with a smile that needed to be improved before my wedding day- and with a little bit of hesitation whether or not, what I hoped to be done was possible. I had a different dentist that put two crowns on my front teeth that did not match my other two teeth at all. What was worse the color was completely different. She was so patient and kind and took incredible care of me!! I had never experienced a dentist that was willing to go above and beyond to make sure my smile looked as good as it could before my wedding day!! In addition to that, they rushed to make sure that everything was done in time and worked with me to make sure I got the smile I wanted. I'm getting teared up just writing this review, as there are no words to describe how great Dr. Swift and her team treated me and took such good care to make sure I was comfortable and well taken care of! She has a patient for life and I would recommend anyone to go there!! It's very hard to find someone you know you can trust immediately and that truly cares about the well being of their patients- and Dr. Swift is exactly that :)"
- M.I. /
Yelp /
Jul 25, 2015
"It was great!"
- L.M. /
Demandforce /
Nov 28, 2015
"Really enjoyed my time with Dr Swift. Great office. Everyone there is so nice!!! Very personable staff that seem genuinely interested in you during your time at the office! It was great to go in there and come out with a full plan and all the info I needed to make a decision moving forward."
- S.K. /
Google /
Jun 09, 2016
"Dr Swift found the most affordable plan for our personal needs and was very helpful every step of the way, answering all of my (and my wife's) questions. I feel very comfortable there and an excited about my smile. Still have some work to, but based on my experience so far, I know all will be well."
- J.G. /
Demandforce /
Jun 21, 2016
"Thank you Dr Swift for the life changing beautiful smile you created for Reed! It's been nothing less than transformational!"
- R.L. /
Demandforce /
Jul 18, 2016
Previous
Next
Best Candidate for Dallas Smile Makeover
A Dallas Smile Makeover can help patients with a few small changes or who want or need a dramatic change. Dr. Swift or Dr. Alana Reifer will perform a smile analysis and ask about what you would like to change about your smile, as well as look at any underlying issues that may first need to be fixed to make sure the cosmetic improvements are sitting on a solid foundation of oral health. Together we will then make recommendations and with you create your perfect Dallas Smile Makeover plan.
What to Expect with Dallas Smile Makeover
Depending on your needs, concerns, and goals, your Dallas Smile Makeover treatment plan could include da Vinci veneers, dental implants, laser teeth whitening, Invisalign orthodontics, laser gingival contouring, or other cosmetic and therapeutic procedures. The cosmetic portion of most Dallas Smile Makeovers are completed in 2 appointments two weeks apart, but this can vary based on your smile individual plan and whether or not other treatments need to be completed first.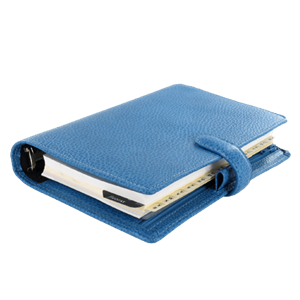 A Dallas Smile Makeover doesn't always mean a lot of procedures. Some patients may only need 2 or 3 procedures to help perfect their smile. While some of the Dallas Smile Makeovers in our photo gallery are dramatic transformations, some are subtle, but still impressive.
The cost of your Dallas Smile Makeover will depend on which procedures are included in your treatment plan. You will, however, know exactly how much it will cost before any treatment begins. If needed, Dallas Laser Dentistry can connect patients to excellent 3rd party financing.
A Dallas Smile Makeover is life changing for many patients, giving them more confidence in every aspect of their life - personal, business, and social. We've seen it lead to promotions at work, new relationships started, and greater self-esteem in all aspects of life.
And the single thing we hear most often? "I wish I'd done this sooner"....
To help patients determine if they should ask about a Dallas Smile Makeover, Dallas Laser Dentistry suggests patients ask themselves these questions:
Do you have your teeth cleaned regularly?

Do you grind or clench your teeth?

Do you chew on pens or pencils?

Do you smoke or chew tobacco?

Do you drink coffee, tea, colas, or red wine?

Do you like the length of your teeth?

Do you like the shape of your teeth?

Do you like the color of your teeth?

Do you have any spaces between your teeth?

Do you have any chipped or cracked teeth?

Are your teeth straight?

Are you missing any teeth?
Related Procedures
Related Posts