Da Vinci Porcelain Veneers
Improve Your Confidence & Image
With The Smile of Your Dreams!
da Vinci™ Porcelain Veneers Overview
Featured on the hit TV show "Extreme Makeover", custom porcelain veneers from da Vinci Studios have been transforming smiles inside and outside of Hollywood for decades. Award-winning cosmetic dentist Dr. Mary Swift of Dallas Laser Dentistry utilizes Hollywood's da Vinci Dental Lab exclusively for her patients' veneer and smile makeover cases. Considered the ultimate smile makeover, da Vinci veneers are custom made per Dr. Swift's direction from high quality translucent porcelain by experienced and skilled artisans, who also do an excellent job color-matching to remaining teeth. The veneers are bonded to the front of each tooth to cover stains, close small gaps, and straighten the appearance of crooked teeth. The result - a Hollywood smile that's simply contagious! Plus, only da Vinci provides a limited lifetime warranty for their veneers. da Vinci veneers are more of an investment in the short term versus those from other labs, but combined with Dr. Swift's aesthetic skills her patients have found having da Vinci veneers have been worth it to achieve a smile that will last a lifetime.
If you've spent too much time grimacing when you see your smile in a picture or in the mirror, you deserve to have a smile that you want to show off, not hide. Veneers are a long-lasting option that also boost confidence and self-esteem. Wouldn't it be nice to smile freely with family, friends, and co-workers? Da Vinci porcelain veneers utilize the highest quality materials and techniques to duplicate the appearance, function, and feel of real teeth.
Veneers are the optimal solution for many common dental issues and they offer long-term durability. Enjoy life without worrying about your smile - da Vinci veneers are designed to be resistant to stains from coffee, tea, colas, and smoking. Since da Vinci veneers are crafted by artisans to perfectly fit your teeth, you will adjust to them quickly. The veneers create a strong bond that actually strengthens each tooth, while creating the most natural look and feel possible.
Why does Dr. Swift use da Vinci porcelain veneers here at Dallas laser Dentistry? Simply put, we believe that they are the best, most natural-appearing veneers around and we're confident in their long-term performance. To get the best veneers in Dallas, you need expertly crafted veneers and a skilled cosmetic dentist who can exceed your expectations every step of the way, both artistically and technically. This is what we deliver at Dallas Laser Dentistry, and why we feel so strongly about using da Vinci for our veneer procedures.
We also realize cost is a consideration when choosing a dentist for porcelain veneers in Dallas, Texas. While the initial cost of veneers in Dallas may be higher when you choose da Vinci veneers, the long-term value and benefits of da Vinci make it an easy choice for most. Because da Vinci veneers come with a lifetime limited warranty - the only veneers that do - and are of very high quality, feel confident that you're investment over their lifetime will be better than chosing an inferior option.
Are you ready to revitalize your smile and start loving what you see in the mirror every day? Find out how you can get the best porcelain veneers in Dallas, TX, in just two weeks. Give us a call today for a free smile consultation, where you'll be able to meet with Dr. Swift and even see a simulation of what your smile will look like with da Vinci porcelain veneers!
Our Smiles Are Contagious!
da Vinci™ Porcelain Veneers Reviews
"I really like Dr. Swift; she explained everthing to me in detail. I wish I would have known about her sooner!. The Treatment Coordinator gave me my treatment plan and explained to me everything in detail. I am super excited about getting my dental work done soon so that I can finally get rid of the ugly veneers so that I can have a brighter smile!"
- D.G. /
Demandforce /
Oct 28, 2015
"My teeth look amazing! Dr. Swift is an artist!"
- A. /
Demandforce /
Nov 17, 2015
"Best of the best!!!! Not sure what's better, the service, or my new smile!!!! Thanks everyone!!! You rock my face! Literally!"
- H.Y. /
Facebook /
Jan 19, 2016
"They are the best!"
- C.A. /
Google /
Jun 03, 2016
"Dr. Swift and Line did a great job keeping me informed and calm while Dr. Swift did the preps for my DaVinci veneers. Temps looked fabulous - excited to see my smile when the real veneers are back from DaVinci and finally bonded in place."
- A. /
Demandforce /
Jan 27, 2017
Previous
Next
Best Candidate for da Vinci™ Porcelain Veneers
A great candidate is someone who, when pictures are taken, doesn't show their teeth when they smile - usually due to embarrassment over how their teeth/smile look. Since a complete makeover can be accomplished in as little as two weeks, this is also a great approach for "A" type personalities who want a stunning smile and "want it now". da Vinci porcelain veneers are a great solution for patients who have stained or discolored teeth, as well as any other cosmetic flaws in their smile, such as small gaps or crooked teeth, that bother them or their partner . A da Vinci smile makeover has helped many patients at Dallas Laser Dentistry regain the confidence of a healthy, beautiful smile - quickly, yet lasting a lifetime.
What to Expect with da Vinci™ Porcelain Veneers
Patients will need to schedule at least 2 appointments to complete the da Vinci procedure. In the first appointment, patients should plan to spend about 2 hours having their teeth prepared for the new veneers. Then a laser digital 3D impression of the teeth is taken and sent to an experienced artisan at da Vinci Studios who will create the custom porcelain veneers. Once the veneers are made and received by Dr Swift about 2 weeks later, the patient will return for 1 – 2 hours for Dr. Swift to permanently bond the porcelain veneers into place after ensuring the best fit, function, and appearance.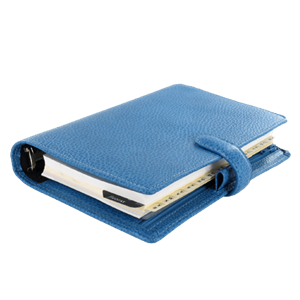 da Vinci Studios has been a leader in dental cosmetics for over 30 years thanks to their commitment to creating the best, most natural appearing products. While most other porcelain veneers are less expensive, the dentists and patients of Dallas Laser Dentistry have found da Vinci porcelain veneers are worth the extra money for their natural appearance, quality, and lifetime warranty not offered by other laboratories.
While natural teeth will become stained and discolored with time, da Vinci porcelain veneers are highly resistant to stains from coffee, tea, and cigarettes. This means that da Vinci veneers will remain white and bright longer than laser or traditional teeth whitening methods.
Only da Vinci porcelain veneers from authorized cosmetic dentists, like Dr. Mary Swift, come with a limited lifetime warranty. da Vinci creates their veneers to be permanent, but if the porcelain is cracked or fractured by application of excessive force, only da Vinci offers a limited warranty for life. Dr. Swift and her staff will talk to you about the best way to care for your da Vinci porcelain veneers.
Related Procedures
Related Posts