Have you ever wondered how much better you'd look with a new smile? Now you can find out with our Before and After Smile Simulation technology from Hollywood's Da Vinci Labs (featured on Extreme Makeover). When you arrive at our office for a free smile consultation, we can take photos of your smile and face and transmit it to Da Vinci. They digitally manipulate the image to show you approximately what your smile will look like with cosmetic dentistry. Often it will arrive back while you're still having your consultation – if not, we email it to you afterwards. Whether you have a missing tooth or multiple teeth, old restorations that need replacement, discolored teeth, a "gummy" or "toothy" smile, or a combination of needs, Dr. Swift can show you approximately what it would look like before you make a decision to move forward.
If you have an interest in seeing how you'd look with a better smile, please call us today and ask about our Before and After Smile Simulator. Here's what a smile simulation looks like: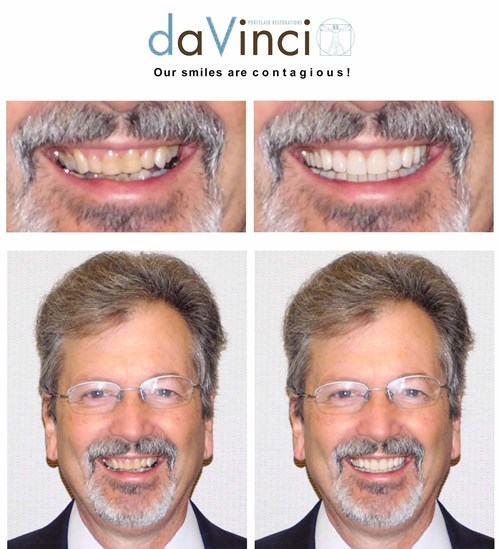 Before/After Smile Simulation Reviews
"The customer service excellent. The staff is informative and they put you at ease. It's a very comfortable environment. Dr. Swift walks you through the process and explains thoroughly what is going to be done. All of this makes for a good experience."
- R.S. /
Demandforce /
Jan 30, 2017
"Finally, a dentist I can trust. My father was a dentist so I am very particular. Dr. Mary Swifts office, Dallas Laser Dentistry has exceed my expectations on multiple levels. I sent my grandson to Dr. Swift for general dentistry plus cosmetic procedures. The results were nothing less than miraculous and life changing. Before Dr. Swift, he would force a smile that would hide is teeth. After Dr. Swifts magic, he now flashes the most beautiful smile that radiates his countenance. Dr. Swift is an artist in the true sense of the word and I am forever grateful for the difference it has made in my grandsons life."
- K.L. /
Google /
Feb 16, 2017
"As usual I can't say enough good things about Dallas Laser Dentistry. This is by far the best Dental Team I have ever visited counting both the US and abroad. Thank You with a big White Smile."
- Google User /
Google /
Oct 23, 2017
"I only came for a consultation, but had a great experience. I wish I had gotten her name, but I believe she was an assistant (red hair) was especially nice and informative. She genuinely cared about my situation and made me feel better overall. Thank you Dallas Laser Dentistry!"
- A.Q. /
Yelp /
Mar 19, 2019
"I selected Dr. Swift for a complete smile makeover. She placed a full set of veneers on both my top and bottom teeth, and I was amazed at the results...."
- Anonymous /
Dr. Oogle /
Jun 21, 2014
Previous
Next
The process for a Before and After Smile Simulation could not be easier. All we need is a "headshot" photo of your full face and current full smile facing directly towards the camera with head straight up and down -not tilted like photographers like to do. Ideally taken with a flash and in focus, you should be smiling like you're super happy because you have your dream smile, (and so we can see all your teeth that would show both top and bottom if you did smile that way). A typical "selfie" will be distorted, but having someone else take your photo and emailing it to Merrit in advance may also work.
Once we have a good photo, which we can take at a smile consultation, we send the photos to Da Vinci Labs where they will use their imaging software to create the proposed smile.
If you are unhappy with your smile but either (1) don't know if cosmetic dentistry can achieve the change you want, or (2) you're not sure the end result would be worth the investment, the Before and After Smile Simulator could be the perfect way to visualize the brilliant smile of your dreams. Then, you can make the decision with a realistic result in mind.
There is no charge at this time for this service – we believe patients should have the best education and information when making any medical decision.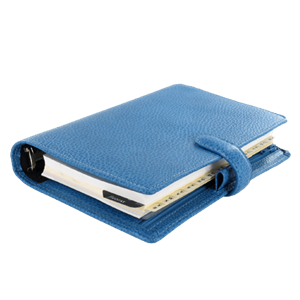 Plan Your Procedure
Average Procedure Time

Varies
Contact Us
This wonderful Before and After Smile Simulation technology produces realistic visualizations of your new smile, and can be found at Dallas Laser Dentistry. We would like to offer you this visualization service during your free cosmetic dentistry consultation with Dr. Swift. Call today to set up your appointment.