Dental Makeover
Procedure Details
Sophis came in and felt her front teeth did not match and was concerned her front two teeth were too big. The patient was treated first with Invisalign invisible orthodontics for about 6 months to make sure the teeth were in the perfect spot and finished up with Laser Whitening and 2 Da Vinci veneers.
More
Smile Makeover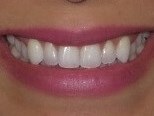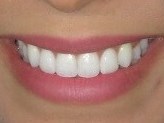 Invisalign + 2 DaVinci porcelain veneers More
This case shows how we first use Invisalign invisible orthodontics to straighten and align the teeth, building the good foundation for the addition of cosmetic work. This increases the life of the cosmetic work, making for a better return on investment in their smile for Sophie.
Location