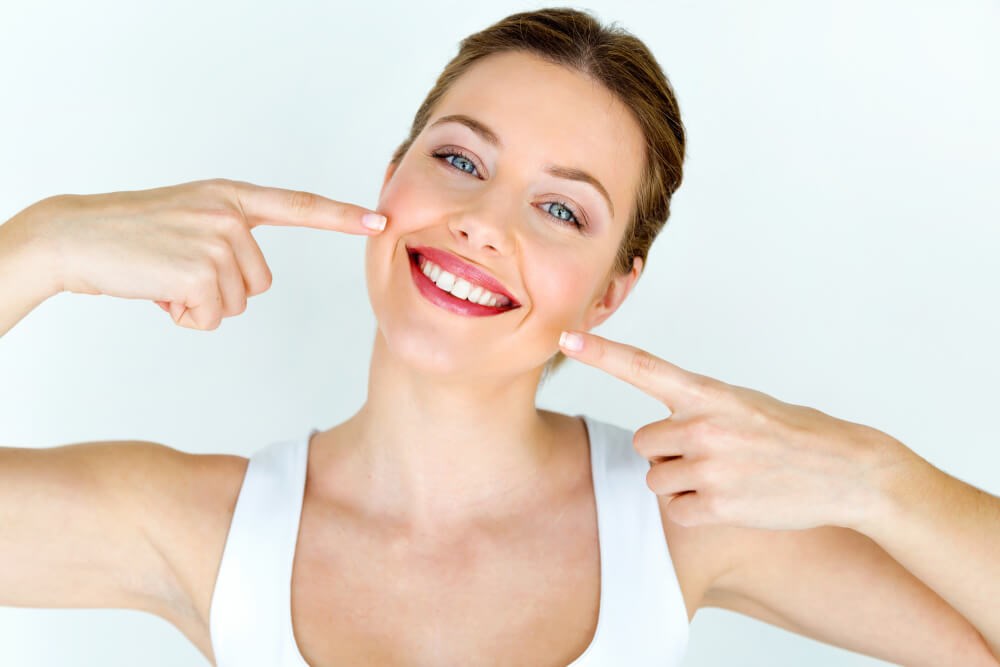 According to a recent study, more than 30 percent of Americans dislike the way their smiles look.

Do you fall into this category? If so, you should know that you don't have to live with the same smile you have now forever.

You can undergo a full smile makeover sometime soon and completely change the way your smile looks. Whether you want to make a few small changes to it that will pay off in a big way or overhaul your smile entirely, you have options.

But before you commit to doing a smile makeover, you should think long and hard about if it's the right move for you. Here is a breakdown of what a smile makeover is along with some signs that'll show that it's right for you.
What Is a Full Smile Makeover?
A full smile makeover involves taking your current smile and improving upon it greatly. There are several different techniques that can be used to dramatically change the way that a person's smile looks.

In some cases, your cosmetic dentist may choose to utilize either da Vinci veneers or dental implants to make your smile look better. In others, a dentist may opt to use either laser teeth whitening or Invisalign orthodontics. The dentist may also combine two or more of these options to produce the best results.

Most full smile makeovers can be done in just two sessions that are usually scheduled about two weeks apart. But since every smile is different, you may be able to undergo a smile makeover in less time than that or you may require additional treatments.

Regardless of how long it takes, a reputable cosmetic dentist will make sure you love your smile way more than you do now when they're done with you.

Here are some of the reasons people tend to call on a cosmetic dentist for a full smile makeover in the first place.
1. They Can't Stand the Way Their Smiles Look
Do you cringe every time you catch yourself smiling in the mirror or a reflection in the window?

There are millions of people who simply can't stand the way that they look when they flash a smile. As a result, they don't smile for pictures and they don't ever feel like they look their best.

A full smile makeover can take care of this problem in a short amount of time. Once you're done with your makeover, you'll have absolutely no problem showing off your smile for the world.

If you have an important event coming up, like a wedding or a graduation, smiling will be unavoidable. Consider improving your smile so that you can smile as much as you want on your special day.
2. They Have Low Self-Esteem Because of Their Smiles
It's not exactly a secret that America has a self-esteem problem (and has had a self-esteem problem for a long time!). There are millions of Americans who don't feel good about the way that they look, and it takes a toll on the way that they feel about themselves as a whole.

A full smile makeover isn't necessarily a cure-all for those who have low self-esteem. But if you believe your low self-esteem is tied directly to the hatred you feel for your smile, revamping your smile could work wonders.

You could turn yourself into a much more confident person both in your personal and professional life simply by making some tweaks to your smile. People will notice the difference in you right away.
3. They're Constantly Whitening Their Teeth at Home
Do you hate the fact that your teeth are always yellowing and stained? There are so many different things, including everything from coffee to wine, that can stain your teeth and leave them looking discolored.

As a result, you might be in the habit of whitening your teeth at home every few months, if not more often. You do it because you don't like the way your smile looks when your teeth aren't pearly white.

You can continue to pour money into teeth-whitening products. But your best bet is to have a full smile makeover done on your teeth. Laser teeth whitening is usually an important part of the process and will make your teeth whiter than ever before.

That alone will improve your smile by leaps and bounds and last longer than at-home teeth-whitening solutions.
4. They Have Teeth That Are Chipped, Cracked, or Crooked
Even if you take great care of your teeth and avoid staining at all costs, your teeth might have other minor or major imperfections.

Some people have teeth that are chipped and cracked. Others have teeth that grew in crooked and stayed that way. Many people grind their teeth and do damage to them over the years.

All of these things can drag down your smile and make it look worse. With a full smile makeover, you can fix chipped and cracked teeth, straighten up crooked teeth, and leave your smile looking so much better.
5. They're Missing Teeth
By the time people turn 50, they have lost an average of 12 teeth. That includes wisdom teeth, but it also includes teeth that have fallen out due to tooth decay.

If you're missing any of the teeth in your mouth, even those in the back, you probably don't feel as confident about your smile as you would if you had all your teeth.

You should know that you don't have to go on living without all your teeth. Cosmetic dentistry makes it entirely possible for you to replace teeth that have gone missing so that you can bring your beautiful smile back.
Schedule a Full Smile Makeover Today
Would you like to undergo a full smile makeover?

You can find out exactly how much it'll cost prior to the start of any treatments. You can also obtain third-party financing for your makeover if you aren't able to cover the costs up front.

Once you have your smile makeover done, you'll feel better about smiling and exhibit a newfound sense of confidence that you've never felt before. You'll also increase your chances of succeeding in your professional life and wonder why you didn't decide to change your smile much sooner.

Contact us to find out more information about having a full smile makeover done today.