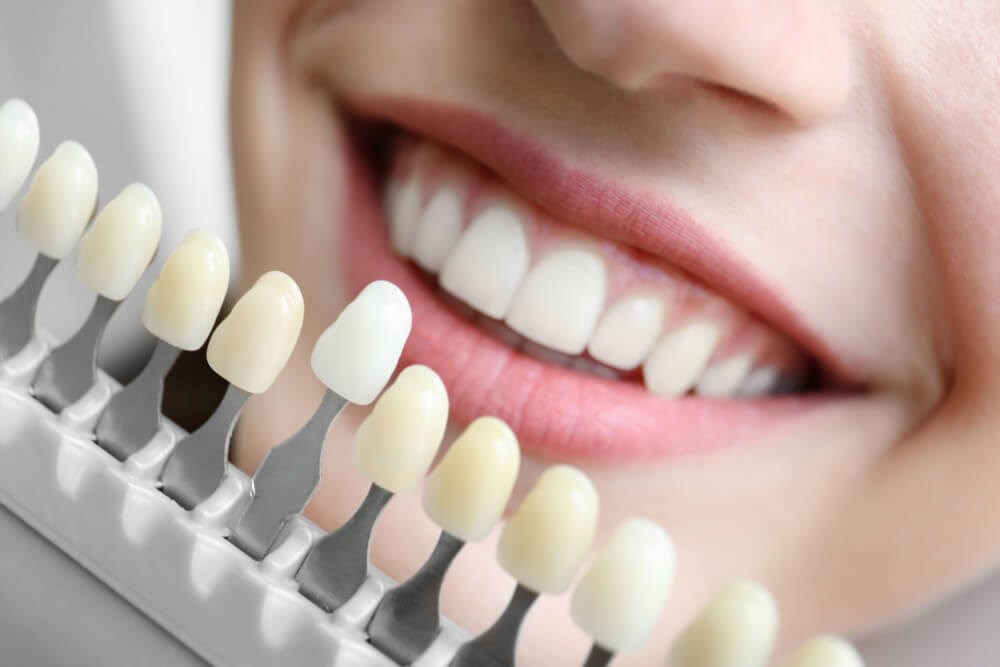 Do you have a contagious smile?
Studies show that smiling can actually be contagious. There's a part of your brain responsible for making all of your facial expressions. Without even thinking about it, when you smile at someone, their brain tells them to smile back.
Not only does your smile affect the people around you, but it also affects your feelings too. The second you start to smile, tiny stress fighting molecules begin to communicate with your body. The molecules tell your body to release all of the feel-good chemicals like dopamine, endorphins, and serotonin.
Unfortunately, many people are afraid to smile because of the discoloration of their teeth. The good news is that with advances in technology, cosmetic dentistry can help renew your gorgeous smile.
Have you been searching "What's the best professional teeth whitening near me?" Let this article be your guide to finding the best and most professional cosmetic dentistry office.
Read on to find out how you can transform your smile with a team of experts.
Professional Teeth Whitening Near Me

What kind of results are you finding when you search "Find the best professional teeth whitening near me"? Chances are your search is yielding countless options to choose from.
There are a lot of different ways to whiten teeth, yet not all are as effective or safe. Also, dentistry offices with the right procedure don't always have a professional demeanor.
The perfect location will be able to provide the best procedure along with the highest level of professionalism.
Next, we'll look at the best procedures for teeth whitening in Dallas.
At Home Whitening (Gel)

One thing to look out for is a limitation in treatment options. Reputable office locations will be able to offer you more than one whitening method.
First, let's take a closer look at how a home whitening system works. The dental office you choose will be able to prescribe you a special whitening gel. It's stronger than any over-the-counter whitening product available to consumers. With daily usage, usually over a couple of weeks, the special whitening gel will lighten your teeth.
Besides providing a prescription strength bleaching agent, we also create custom-fitted bleaching trays for your teeth. This is very important because trays that are not custom fit allow the bleaching agent to migrate from your teeth to your gums - this leads to the bleach burning the gums. Not something you want to experience. This is particularly likely if the bleaching trays are left in overnight.
Power Whitening (Laser)

Moving on, we have the power whitening option that uses a laser. The laser procedure will take place completely in the dentist's office, and takes about an hour to complete.
For best results, you should have a professional hygienist do a cleaning to remove any tartar or plaque on your teeth to the laser and whitening agent can create the best results. Ideally, you should schedule to have the cleaning and whitening appointments back to back so your teeth are completely stain, tartar, and plaque free for the laser whitening treatment. If you have a regular dentist you love, have the cleaning appointment there and have the whitening appointment scheduled the same or next day at the cosmetic dentist's office.
If the office you're considering doesn't alert you to have a professional cleaning shortly before the whitening procedure, look elsewhere, as they won't be offering you the optimal result.
The first step is to apply a protective gel to your gums. This hardens quickly into a shell that protects your gums from being burned by the strong whitening agent used in laser whitening.
Next, we apply a whitening gel to each tooth. The power whitening gel is much stronger than the whitening gel you will use at home - strong enough to whiten your teeth in only an hour, versus two weeks for take-home trays or a year's usage of Crest White Strips.
After we apply the whitening gel to your teeth the treatment process will begin. With laser whitening, we treat each tooth individually with the laser, then allow the activated whitening agent to work for several minutes. When that segment of treatment is complete, we remove the whitening gel and the protective coating on the gums. We then repeat the entire process of gum protection, gel application, laser treatment, and removal and rinsing of the teeth and mouth.
Here's another opportunity to investigate the efficiency and professionalism of a location. When you're asking about their laser whitening procedure, ask if they will repeat the cycle. In order to get the results you deserve you'll need to repeat the cycle a couple of times at least.
Many only need a single visit to get the results they wanted. However, we look at each patient's results, and if the cosmetic dentist thinks they could be improved with another cycle, we'll invite the patient to schedule another round for no additional charge. We separate them to reduce the possibility of their teeth becoming sensitive.
We also provide custom bleaching trays and bleaching gel for take-home use for touch-up for all laser whitening patients. We recommend touch-up about every six months, right after you've had your regular six-month checkup and cleaning.
Questions to Ask

Once you know what method interests you, you're ready to find a location. While you research different offices it'll help to have a list of questions. These are qualifying questions to help you determine the dentistry practice 's level of professionalism.
Do you offer laser teeth whitening?
Will you provide me with a smile consultation before my visit?
Are there testimonials or reviews from other customers on their website specifically for whitening?
Does their website have before and after photos of laser whitening cases?
A professional office provides answers to all of the questions above. If they aren't able to answer yes to the questions, stay away from them.
Ideally, you don't just want the best price, you want the highest level of professionalism, safety, and effectiveness at a reasonable cost for the results. Without a yes to all of the answers above you risk not getting optimal results.
Instead, be patient on your search and don't settle for anything less than amazing. When you finally choose an office to call, if you ask questions, pay attention to the demeanor of the other person on the phone. Are they polite, patient and easy to talk to? The first person you speak to is a great indicator of the entire office's attitude. The receptionist should be happy to answer any and all of your questions.
Find a Team of Caring Experts

Where can I find the best professional teeth whitening near me? While we're a bit biased, Dallas Laser Dentistry has a team of professionals offering both take-home and laser whitening treatments.
The goal of every team member at Dallas Laser Dentistry is to provide you with amazing customer service and the highest level of dentistry care. That's probably why we've won the DFW Consumer's Choice Award for Cosmetic Dentistry for eight straight years - the only practice to be so honored.
We care about your oral health, safety, and confidence. Our cosmetic dentists - Dr. Mary Swift, Dr. Alana Reifer, and Dr. Terrel Myers - have the experience, training, and skill set you need.
Contact us today to schedule your free smile consultation. We look forward to hearing from you!