It is common for adults and children to dislike or avoid going to the dentist, but since regular dental check ups and emergency dental services are important, Dallas Laser Dentistry offers sedation dentistry to help patients overcome their anxiety and fears. Dallas Laser Dentistry has an in-house licensed anesthesiologist that works with dentists Dr. Mary Swift and Dr. Terrel Myers to safely sedate patients using local anesthesia, nitrous oxide, IV sedation, oral sedation, and conscious sedation. Sedation dentistry is available for all dental procedures from routine cleanings to more invasive oral surgery.
Reviews
"Everything went as planned. Started promptly. Procedures were explained as they were implemented."
- D.M. /
Demandforce /
Nov 10, 2015
"Found this dentist ofc thru my employer insurance info. Great Service! Soo professional, friendly, and informative, and competent! The staff was so helpful, Dr. Mary Swift, "Liz" (hygienist), and the front desk personnel was awesome! Customer Service at it's best! I was/am very impressed! You will not be disappointed in your visit."
- G.M. /
Google /
Jun 08, 2018
"I am so happy I went to see Dr. Swift as a fourth consultation for my  tetracycline stained teeth.  The stains lifted to a nice pretty white in about 2 weeks with the at home whitening system I purchased through her office.    My regular dentist plus two cosmetic dentists told me that I could not remove the tetracycline stain from my teeth with bleaching because the stain was so bad.  One local dentist even tried to sell me on a 'Smile Lift' in addition to 10 veneers on the top.  I'm still in shock that this was so easy!!"
- A.R. /
Yelp /
Apr 30, 2018
"You know they say a picture is worth a thousand words. Well let me try NOT to use a thousand words to express my gratitude of the AMAZING job Dr. Mary Swift & her team did for my smile. Where do I start first? First of all when you first come into the office everyone & I mean everyone greets you with the utmost respect & curtesy. When I met Dr. Swift she was so thrilled to be working on my case that she already had some great ideas on how she wanted to execute getting me the best possible smile imaginable.They gave such great care & dedication in making sure my work was done effectively & efficiently that when I broke one of my temporary teeth (eating banana flavored taffy) they got me in right away to make the repairs. Dr. Swift also sent my permanent teeth back to the lab when it wasn't up to her specifications. My temporary smile looked so good that I almost didn't want to trade it in for the permanent but when I DID I couldn't do anything but cry streams of tears down my face because unlike most people I had never shown my teeth to anyone except close friends & family. The level of work that she did was so impeccable that I now can't even stop smiling. It's an extraordinary transformation from who I once was to who I am today. Getting this dental work done has truly changed my life & I will forever be grateful."
- L.F. /
Yelp /
Jan 10, 2018
"Straightforward & fast working. Easily can got an appointment. Felt very comfortable & when you get inside the office & sit on the dental chair you feel at ease. Will be back for my crown in 2 weeks. I never dread or think of pain when I visit a dentist after my consult & procedure with Dr. Swift. Excellent service"
- V.P. /
ZocDoc /
Jan 03, 2018
Previous
Next
Sedation dentistry can help a variety of patients including those with a low pain threshold, trouble sitting still, dental anxiety, sensitive teeth, a strong gag reflex, or anyone having large amounts of dental work performed at once. Dallas Laser Dentistry provides several levels of sedation from mild conscious sedation to unconscious sedation and your dentist will speak to you about your best options.
Local Anesthesia

A local anesthetic is a numbing cream that is meant to relieve pain during the patient's procedure or before another type of sedation.

Nitrous Oxide

Also known as laughing gas, nitrous oxide is a minimal sedation that is inhaled through the nose. The dentist will adjust the amount of gas that is given until the patient is relaxed enough for their procedure. Since it wears off quickly, patients are usually able to drive themselves home after nitrous oxide sedation

IV Sedation

With IV sedation, the patient is put into moderate sedation quickly since the drug is put directly into the patient's vein

Oral Sedation

Oral sedation is accomplished with a pill that is swallowed by the patient for minimal to moderate sedation, depending on the dose that is given. Some patients may fall asleep during the procedure, but are easily woken when it is over.

Conscious Sedation

With conscious sedation, the patient is awake but kept relaxed through mild to moderate sedation techniques.

Unconscious Sedation

Unconscious sedation uses stronger sedation methods to safely put the patient in a sleep-like unconscious state.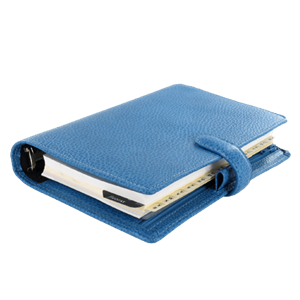 For the safety of their patients, Dallas Laser Dentistry has a fully trained and licensed dental anesthesiologist to perform all sedation techniques. The anesthesiologist will continuously monitor the patient while they are sedated and adjust their levels of sedation as needed for the patient's safety and comfort.
The sedation technique and level of sedation for the patient will be determined by the amount of dental work being done and the amount of anxiety the patient has about the procedure. Dr. Swift, Dr. Myers, and the dental anesthesiologist will discuss options with the patient and chose the safest and most appropriate level and technique of sedation.
It's estimated that about 75% of adults experience some degree of anxiety about going to the dentist, which makes them more likely to avoid regular dental exams and cleanings. About 5 – 10 % of adults have a dental phobia that prevents them from going to the dentist regularly or even in an emergency. Dental anxiety and fear are often based on a past experience at the dentist, so Dallas Laser Dentistry strives to make every patient feel comfortable and safe during their visit.