Our Itero® digital laser scanner is the first step to creating a more precision restoration for you that takes less chair-time to seat, and should last longer in your mouth. Our labs take the digital scan file of your teeth and use CAM (computer-aided manufacturing) to create a ceramic or composite restoration such as a crown, veneers, or Invisalign® aligners. At Dallas Laser Dentistry, Dr. Mary Swift and Dr. Terrel Myers spare their patients the discomfort and time of traditional physical impressions by using digital laser scanned images that accurately and quickly get all the information that is needed to create a custom restoration.
Reviews
"Everything went as planned. Started promptly. Procedures were explained as they were implemented."
- D.M. /
Demandforce /
Nov 10, 2015
"Dr. Swift and her staff are excellent. Friendly and compassionate."
- L. /
Healthgrades /
Jun 14, 2017
"I have been going to Dr. Swift for many years she does great work, and her staff are the best. I have over the years went to other Dentists but always end up going back to Dr. Swift. I will stay with her until she retires."
- K. /
Healthgrades /
Jun 14, 2017
"Susan is the best!"
- D.W. /
Demandforce /
Jun 08, 2017
"Carla was friendly, professional, and did an excellent job."
- K.K. /
Demandforce /
Jun 02, 2017
Previous
Next
Best Candidate

@headingTag>
Every new Invisalign® patient, and patients who require a restoration such as a crown, bridge, veneers, or an implant crown, will have their mouth scanned and their restorations created by CAD/CAM dentistry techniques.
What to Expect

@headingTag>
During your appointment, we will scan your mouth using our Itero® laser system. When the restoration comes back from the lab, you'll spend significantly less time in the chair as the restoration is permanently placed because the dentist doesn't have to adjust anything - the restoration will fit perfectly.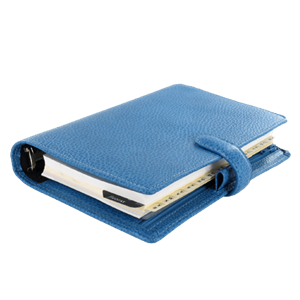 Laser CAD/CAM FAQs

@headingTag>
Benefits of CAD/CAM?

@headingTag>
Dallas Laser Dentistry has chosen to invest in CAD/CAM dental technology as part of their commitment to great patient service. CAD/CAM systems can be used with or without local anesthesia quickly and without discomfort to our patients. CAD/CAM dentistry also allows Invisalign® treatment to start much sooner, and the trays are more comfortable, than when traditional mouth molds are used.
Dental Laboratory

@headingTag>
Dallas Laser Dentistry dentists only use the highest quality dental labs that have also invested in digital CAD/CAM systems to create the most precise restorations.
Traditional Impressions?

@headingTag>
Some dentists still use traditional dental impression materials or molds to create restorations for their patient. To create the impression, the dentist puts a dental tray filled to overflowing with impression materials into your mouth over your teeth. Many patients have trouble keeping the tray in their mouth for the required length of time because of their gag reflex. Patients who are congested or have nasal breathing problems also have trouble since they are unable to breathe through their mouth while the impression is being made. And when they pull the tray out of your mouth it feels like your teeth are coming right along with the impression! These impressions are also imprecise, since the material expands or contracts depending on the temperature surrounding it.
Related Procedures