Our Itero® digital laser scanner is the first step to creating a more precision restoration for you that takes less chair-time to seat, and should last longer in your mouth. Our labs take the digital scan file of your teeth and use CAM (computer-aided manufacturing) to create a ceramic or composite restoration such as a crown, veneers, or Invisalign® aligners. At Dallas Laser Dentistry, Dr. Mary Swift and Dr. Terrel Myers spare their patients the discomfort and time of traditional physical impressions by using digital laser scanned images that accurately and quickly get all the information that is needed to create a custom restoration.
Reviews
"Everything went as planned. Started promptly. Procedures were explained as they were implemented."
- D.M. /
Demandforce /
Nov 10, 2015
"You know they say a picture is worth a thousand words. Well let me try NOT to use a thousand words to express my gratitude of the AMAZING job Dr. Mary Swift & her team did for my smile. Where do I start first? First of all when you first come into the office everyone & I mean everyone greets you with the utmost respect & curtesy. When I met Dr. Swift she was so thrilled to be working on my case that she already had some great ideas on how she wanted to execute getting me the best possible smile imaginable.They gave such great care & dedication in making sure my work was done effectively & efficiently that when I broke one of my temporary teeth (eating banana flavored taffy) they got me in right away to make the repairs. Dr. Swift also sent my permanent teeth back to the lab when it wasn't up to her specifications. My temporary smile looked so good that I almost didn't want to trade it in for the permanent but when I DID I couldn't do anything but cry streams of tears down my face because unlike most people I had never shown my teeth to anyone except close friends & family. The level of work that she did was so impeccable that I now can't even stop smiling. It's an extraordinary transformation from who I once was to who I am today. Getting this dental work done has truly changed my life & I will forever be grateful."
- L.F. /
Yelp /
Jan 10, 2018
"Straightforward & fast working. Easily can got an appointment. Felt very comfortable & when you get inside the office & sit on the dental chair you feel at ease. Will be back for my crown in 2 weeks. I never dread or think of pain when I visit a dentist after my consult & procedure with Dr. Swift. Excellent service"
- V.P. /
ZocDoc /
Jan 03, 2018
"As usual I can't say enough good things about Dallas Laser Dentistry. This is by far the best Dental Team I have ever visited counting both the US and abroad. Thank You with a big White Smile."
- F.H. /
Google /
Nov 05, 2017
"Dr Swift and her team of professionals are fantastic! They are always polite and have a great deal of interest in my health. Scheduling is never an issue. They are great with me kids also."
- T.M. /
Google /
Nov 05, 2017
Previous
Next
Every new Invisalign® patient, and patients who require a restoration such as a crown, bridge, veneers, or an implant crown, will have their mouth scanned and their restorations created by CAD/CAM dentistry techniques.
During your appointment, we will scan your mouth using our Itero® laser system. When the restoration comes back from the lab, you'll spend significantly less time in the chair as the restoration is permanently placed because the dentist doesn't have to adjust anything - the restoration will fit perfectly.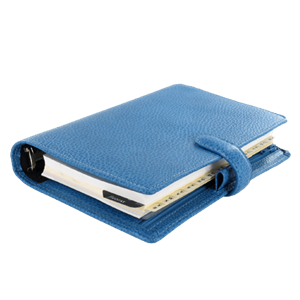 Dallas Laser Dentistry has chosen to invest in CAD/CAM dental technology as part of their commitment to great patient service. CAD/CAM systems can be used with or without local anesthesia quickly and without discomfort to our patients. CAD/CAM dentistry also allows Invisalign® treatment to start much sooner, and the trays are more comfortable, than when traditional mouth molds are used.
Dallas Laser Dentistry dentists only use the highest quality dental labs that have also invested in digital CAD/CAM systems to create the most precise restorations.
Some dentists still use traditional dental impression materials or molds to create restorations for their patient. To create the impression, the dentist puts a dental tray filled to overflowing with impression materials into your mouth over your teeth. Many patients have trouble keeping the tray in their mouth for the required length of time because of their gag reflex. Patients who are congested or have nasal breathing problems also have trouble since they are unable to breathe through their mouth while the impression is being made. And when they pull the tray out of your mouth it feels like your teeth are coming right along with the impression! These impressions are also imprecise, since the material expands or contracts depending on the temperature surrounding it.
Related Procedures