During a regular cleaning, the plaque and tartar are removed from above the gum line, but if the deep pockets below the gum line aren't cleaned enough, bacteria will develop and lead to gum disease. If needed, Dr. Mary Swift and Dr. Terrel Myers can deep clean the area of the the tooth's root below the gum line to prevent gum disease and periodontitis (advanced gum disease) with scaling and root planing (also known as deep cleaning). At Dallas Laser Dentistry, all patients are checked for plaque and tartar build up below and above the gum line during their regular dental exam and cleaning, so preventative action and treatment can be started early.
Reviews
"Everything went as planned. Started promptly. Procedures were explained as they were implemented."
- D.M. /
Demandforce /
Nov 11, 2015
"Carla is a pleasure both personally and professionally. Time passed quickly and the work was performed to her usual high standards. Thank you Carla for a job well done."
- S.E. /
Demandforce /
May 11, 2017
"A heartfelt thanks for working me in on a Mon am. Your team embodies exvellent customer service coupled with true compassion. Well done"
- C.N. /
Demandforce /
May 08, 2017
"I did Invisalign through Dr. Swift and had a fantastic experience! The staff are always professional, kind, and importantly on time. I didn't have much to fix before starting treatment, but knew if I didn't get on top of it then I would need more work down the line. I am pleased with the outcome of my Invisalign treatment and would recommend it to anyone. The only people who noticed I wore the Invisalign trays are those who had it in the past."
- A. /
Demandforce /
Apr 24, 2017
"I have been around for a long time and I have never been so impressed with Dental office. The entire staff is without a doubt the nicest and most professional I have ever had the pleasure to experience. Dr. Swift is just an angel in every way and the best dentist I have ever experienced. She is absolutely brilliant and I would recommend her highly to anyone seeking a true professional with a heart of gold. Dr. Swift and her staff have totally changed how I feel about going to the dentist. They make it a pleasurable experience."
- J.T. /
Demandforce /
Apr 20, 2017
Previous
Next
Best Candidate

@headingTag>
Scaling and root planing is recommended for any patient who has an excessive build up of tartar and plaque below the gum line. The earlier the problem is caught and treated, the less likely it is that the patient will develop chronic gum disease or have bone and tooth loss. Patients who regularly brush and floss their teeth are less likely to need scaling and root planing.
What to Expect

@headingTag>
Scaling is performed first to remove the plaque and tartar on the tooth that is below the gum line. Then root planing smoothes the gum line and tooth root to promote proper healing of the gums. Since the treatment may need to reach deep below the gum lines, Dallas Laser Dentistry usually uses a local anesthetic or another form of sedation for the patient's comfort. After scaling and root planing, patients should expect to have swollen, tender, and bleeding gums as well as tooth sensitivity for 2 - 7 days.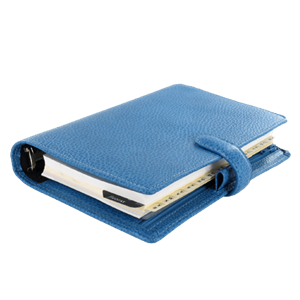 Scaling & Planing FAQs

@headingTag>
Dr. Swift or Dr. Myers may prescribe an antibiotic pill or mouth rinse to prevent an infection as your gums heal. After scaling and root planing, patients need to be extra vigilant about brushing their teeth twice a day, flossing, eating healthy foods, avoiding tobacco, and coming in for regular dental exams. If needed, patients may need multiple scaling and root planing treatments to get all the plaque and tartar as the dentist checks the progress of the gums while healing.
Does It Hurt?

@headingTag>
During scaling and root planning, Dr. Swift and Dr. Myers use some form of anesthetic or sedation to prevent pain and discomfort to the patient. While many patients will only need a local anesthetic, patients who need more extensive work or who have anxiety can be considered for a stronger form of anesthetic or sedation. Over the counter pain medication can be used for any discomfort during your recovery.
Length of Treatment?

@headingTag>
The length of your scaling and root planing will depend on the extent of the problem and your level of tolerance for the procedure. If needed, 2 - 4 appointments may be used if the patient wants shorter appointments that focus on 1 quadrant of the mouth at a time. Patients may also need multiple appointments to allow the dentist perform an initial scaling and root planing treatment before a deeper treatment is done on more extensive plaque and tartar.
Related Procedures