At Dallas Laser Dentistry, Dr. Mary Swift and Dr. Terrel Myers are dedicated to both preventing oral diseases and early detection of oral cancer. Our Dallas patients are checked once a year for oral cancer during their regular checkup and cleaning. Using visual and tactile methods, the dentist will examine your face, neck, lips, and mouth for any signs of disease, especially oral cancer.
Reviews
"Everything went as planned. Started promptly. Procedures were explained as they were implemented."
- D.M. /
Demandforce /
Nov 10, 2015
"As usual I can't say enough good things about Dallas Laser Dentistry. This is by far the best Dental Team I have ever visited counting both the US and abroad. Thank You with a big White Smile."
- F.H. /
Google /
Nov 05, 2017
"Dr Swift and her team of professionals are fantastic! They are always polite and have a great deal of interest in my health. Scheduling is never an issue. They are great with me kids also."
- T.M. /
Google /
Nov 05, 2017
"Amazing experience every time ! Excellent dental practice!"
- S.K. /
Facebook /
Sep 08, 2017
"This review only contains a rating"
- J.G. /
Facebook /
Sep 07, 2017
Previous
Next
Everyone should get an annual oral cancer exam so a diagnosis and treatment can be started as soon as possible. Both men and women get oral cancer and the mortality rate for oral cancer is 30%. Oral cancer and other oral diseases are easier to treat when detected early. Thanks to dentists like Dr. Swift and Dr. Myers who perform annual oral cancer exams on their patients, the amount of deaths from oral cancer is slowly beginning to decrease.
During your oral cancer exam, Dr. Swift or Dr. Myers will thoroughly inspect the inside of the mouth while wearing gloves. They will manually palpate under the tongue, under the jaw, and on the outside of the neck. Your tongue will be checked for swelling, abnormal texture, and discoloration. The dentist will check for many warning signs and let you know if additional tests are needed or you may be referred to a specialist. Patients should also answer all questions honestly to help the dentist when performing the exam.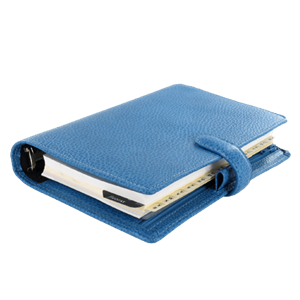 During your oral cancer exam, the dentist will be looking for several signs, including sores, irritations, red or white patches, pain, tenderness, numbness, lumps, thick or rough spots, crusts, eroded areas. The dentist will also ask if you have had trouble with chewing, swallowing, speaking, or moving your jaw and tongue. Patients should also tell the dentist if they have noticed a change in the way there teeth fit.
It's estimated that 50 – 80% of the population will have the Human papillomavirus (HPV) at some point in the life. Many people have no symptoms and may not even know that they have it, but an HPV infection can increase your risk for oral cancer. HPV is a sexually transmitted disease, so anyone who is sexually active should have regular oral cancer exams.
While anyone can get oral cancer, there are several factors that increase a person's risk of getting oral cancer. Using tobacco products of any type, including cigarettes, cigars, pipes, chewing tobacco, is a common cause of oral cancer. Other risk factors include excessive alcohol consumption, previous oral cancer, and significant sun exposure.
Related Procedures