At Dallas Laser Dentistry, Dr. Mary Swift and Dr. Terrel Myers are Authorized Providers of Under Armour Performance Mouthwear for athletes and patients who suffer from TMJ disorder. The patented ArmourBite® is used by professional, collegiate, and Olympic athletes for protection and performance enhancement. The UA Performance Mouth guard helps protect the mouth during contact sports, like football, hockey, lacrosse, martial arts, and wresting, as well as during non-contact sports like baseball, golf, tennis, cycling, and running.
Reviews
"Everything went as planned. Started promptly. Procedures were explained as they were implemented."
- D.M. /
Demandforce /
Nov 11, 2015
"Carla is a pleasure both personally and professionally. Time passed quickly and the work was performed to her usual high standards. Thank you Carla for a job well done."
- S.E. /
Demandforce /
May 11, 2017
"A heartfelt thanks for working me in on a Mon am. Your team embodies exvellent customer service coupled with true compassion. Well done"
- C.N. /
Demandforce /
May 08, 2017
"I did Invisalign through Dr. Swift and had a fantastic experience! The staff are always professional, kind, and importantly on time. I didn't have much to fix before starting treatment, but knew if I didn't get on top of it then I would need more work down the line. I am pleased with the outcome of my Invisalign treatment and would recommend it to anyone. The only people who noticed I wore the Invisalign trays are those who had it in the past."
- A. /
Demandforce /
Apr 24, 2017
"I have been around for a long time and I have never been so impressed with Dental office. The entire staff is without a doubt the nicest and most professional I have ever had the pleasure to experience. Dr. Swift is just an angel in every way and the best dentist I have ever experienced. She is absolutely brilliant and I would recommend her highly to anyone seeking a true professional with a heart of gold. Dr. Swift and her staff have totally changed how I feel about going to the dentist. They make it a pleasurable experience."
- J.T. /
Demandforce /
Apr 20, 2017
Previous
Next
Best Candidate

@headingTag>
Mouth guards are used to protect the teeth from grinding caused by TMJ disorder, as well as to protect cosmetically treated teeth at night. Mouth guards are also ideal for athletes who need comfortable protection during contact sports. Mouth guards can also help athletic performance during non-contact sports by minimizing the production of hormones that can limit strength, endurance, and reaction time, as well as reducing stress. The UA Performance Mouthwear is best for patients over 8 years who do not wear braces.
What to Expect

@headingTag>
Patients can be fitted for their custom mouth guard in less than 20 minutes. The impressions will then be sent to the Bite Lab where your custom mouth guard will be created and delivered back to Dallas Laser Dentistry in about 10 days. Dr. Swift or Dr. Myers will check the fit of the mouth guard and give you instructions for using and cleaning your Under Armour Performance Mouthwear.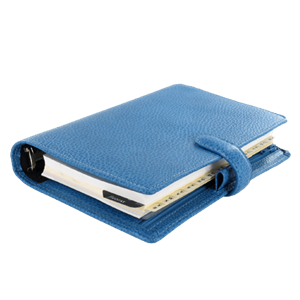 Mouth Guard FAQs

@headingTag>
Improve Performance?

@headingTag>
It may seem odd that a mouth guard can improve athletic performance, but it does. During sports, the body goes into "fight or flight" mode and the teeth clench, which triggers a variety of hormones that diminish performance, reduce airflow, and increase lactic acid production. By relaxing the jaw with a mouth guard, anyone can increase their strength, power, and speed during contact and non-contact sports.
Real Benefits?

@headingTag>
The ArmourBite has been independently studied and peer-reviewed by some of the top universities and research centers in America. These studies found that the ArmourBite Mouthguard can increase strength by 20%, increase oxygen by 29%, reduce lactic acid by 25%, increase reaction time by 12%, reduce the stress hormone cortisol, and reduce impact.
Many people think that mouth guards are only for contact sports, like football and hockey. Under Armour Performance Mouthwear can help athletes in limited contact and no contact sports. One study by Power Pilates founder Dr. Howard Sichel even discovered that an ArmourBite Mouthpiece and help during yoga and pilates!
Related Procedures