Consumers can find plenty of cheap, at-home teeth whitening products at the store, but the low price tag reflects their mediocre results. For safe, effective teeth whitening, you should speak to Dr. Swift or Dr. Myers about laser teeth whitening services at Dallas Laser Dentistry. Laser teeth whitening is able to get teeth about 8 shades whiter in one treatment, compared to 2 -3 shades whiter in 6 – 52 weeks or more with at-home whitening strips, brush-on gels, and whitening toothpastes. Plus, the longer you have a bleaching agent on your teeth, the higher the likelihood of the teeth becoming sensitive or the gums being burned by the bleach. For safety reasons, over the counter teeth whitening products have less concentration of active ingredients, which limits your results. Dallas Laser Dentistry is equipped to safely use more effective teeth whitening products while protecting your gums for faster, more impressive results.
Not surprisingly, laser whitening is the most popular and effective teeth whitening treatment at Dallas Laser Dentistry - about 95% choose this method even though it's the most costly. Unlike procedures like Zoom that treat a whole arch at one time with a sunlamp light outside the mouth, laser whitening is done tooth by tooth and activated tooth by tooth with a laser inside the mouth. Dr. Swift and Dr. Myers use laser teeth whitening to help patients get their whitest, brightest smile in the least amount of time with the least safety concerns. Laser whitening patients receive an at-home touch up kit to maintain the results of their new, brilliant smile, and we have a "laser whitening for life" program available as well - just ask!
Reviews
"Everything went as planned. Started promptly. Procedures were explained as they were implemented."
- D.M. /
Demandforce /
Nov 11, 2015
"The best visit yet. Great hygienist. Looking forward to my next cleaning."
- A.M. /
Facebook /
Apr 14, 2017
"Best experience I have had thus far."
- A.R. /
Demandforce /
Apr 14, 2017
"I came in on emergency call on a Friday when the office was closed, and I was treated with such wonderful care, genuine concern and professionalism. It was truly unbelievable. The office is beautiful and the staff are beyond anything I have ever experienced. Dr. Swift is truly an angel and Carla was so sweet and efficient. Dr. Swift and her staff will certainly change the way you feel about going to the Dentist. They are the best."
- J.T. /
Demandforce /
Apr 09, 2017
"Friendly staff. Very attentive!"
- M.M. /
Demandforce /
Apr 07, 2017
Previous
Next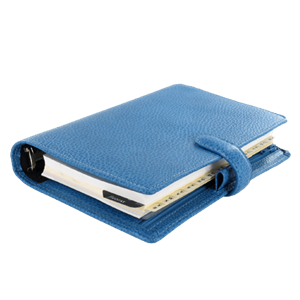 Related Procedures