Consumers can find plenty of cheap, at-home teeth whitening products at the store, but the low price tag reflects their mediocre results. For safe, effective teeth whitening, you should speak to Dr. Swift or Dr. Myers about laser teeth whitening services at Dallas Laser Dentistry. Laser teeth whitening is able to get teeth about 8 shades whiter in one treatment, compared to 2 -3 shades whiter in 6 – 52 weeks or more with at-home whitening strips, brush-on gels, and whitening toothpastes. Plus, the longer you have a bleaching agent on your teeth, the higher the likelihood of the teeth becoming sensitive or the gums being burned by the bleach. For safety reasons, over the counter teeth whitening products have less concentration of active ingredients, which limits your results. Dallas Laser Dentistry is equipped to safely use more effective teeth whitening products while protecting your gums for faster, more impressive results.
Not surprisingly, laser whitening is the most popular and effective teeth whitening treatment at Dallas Laser Dentistry - about 95% choose this method even though it's the most costly. Unlike procedures like Zoom that treat a whole arch at one time with a sunlamp light outside the mouth, laser whitening is done tooth by tooth and activated tooth by tooth with a laser inside the mouth. Dr. Swift and Dr. Myers use laser teeth whitening to help patients get their whitest, brightest smile in the least amount of time with the least safety concerns. Laser whitening patients receive an at-home touch up kit to maintain the results of their new, brilliant smile, and we have a "laser whitening for life" program available as well - just ask!
Reviews
"Everything went as planned. Started promptly. Procedures were explained as they were implemented."
- D.M. /
Demandforce /
Nov 11, 2015
"Carla is a pleasure both personally and professionally. Time passed quickly and the work was performed to her usual high standards. Thank you Carla for a job well done."
- S.E. /
Demandforce /
May 11, 2017
"A heartfelt thanks for working me in on a Mon am. Your team embodies exvellent customer service coupled with true compassion. Well done"
- C.N. /
Demandforce /
May 08, 2017
"I did Invisalign through Dr. Swift and had a fantastic experience! The staff are always professional, kind, and importantly on time. I didn't have much to fix before starting treatment, but knew if I didn't get on top of it then I would need more work down the line. I am pleased with the outcome of my Invisalign treatment and would recommend it to anyone. The only people who noticed I wore the Invisalign trays are those who had it in the past."
- A. /
Demandforce /
Apr 24, 2017
"I have been around for a long time and I have never been so impressed with Dental office. The entire staff is without a doubt the nicest and most professional I have ever had the pleasure to experience. Dr. Swift is just an angel in every way and the best dentist I have ever experienced. She is absolutely brilliant and I would recommend her highly to anyone seeking a true professional with a heart of gold. Dr. Swift and her staff have totally changed how I feel about going to the dentist. They make it a pleasurable experience."
- J.T. /
Demandforce /
Apr 20, 2017
Previous
Next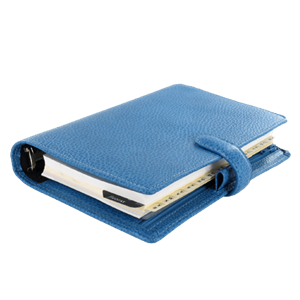 Related Procedures